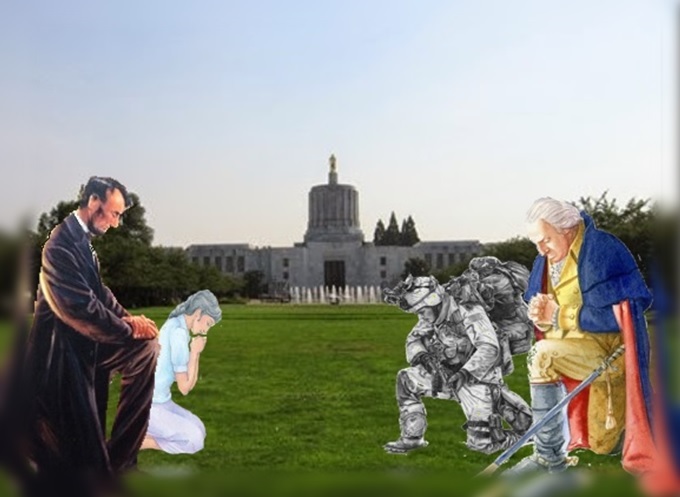 By Oregon Family Council,
As Americans, we have been given an incredible privilege: we hold the power to choose our elected officials by exercising our right to vote. Each election day is not something to take lightly, for the candidates who win their races make significant decisions with lasting consequences. Either they will enact laws that uphold righteous principles, or they will find ways to increase the scope of government and create statutes that run contrary to God's Word. Proverbs 14:34 describes this distinction by warning that "Righteousness exalts a nation, but sin is a reproach to any people" (NKJV). Because America is a democratic republic in which representatives are elected by the citizens, it is our responsibility to place men and women of character into office. This is done through the simple action of voting.
But if millions of people are participating in an election, does one vote really make a difference? Yes! We strongly believe that every single vote is important. For example, this past May in Oregon's Primary Election, a race in House District 53 between Republicans Jack Zika and Ben Schimmoller was determined by just two votes! An even closer race played out in a Virginia House race. After a recount, David Yancey (R) and Shelly Simonds (D) both received 11,608 votes. Not only would one more person's vote have swayed this race, but it also would have had the power in determining whether the Virginia House of Delegates maintained a Republican majority or resulted in a 50-50 tie. Instead, the winner was chosen by drawing a name from a bowl.
In recent years, voting statistics reveal a lack of participation – especially in mid-term elections like this year. To illustrate, in 2006, 2010, and 2014, the average turnout rate was 36.8%.¹ Statistics from Oregon's Primary Election reveal an even lower percentage – 33.6%.² Because so few people vote in non-presidential elections, your ballot has an even greater impact. For this reason, it is imperative that we do not sit out this election. Imagine if the entire Christian voting population exercised their right to vote while other groups maintained the same voting percentages as usual. This would greatly impact races at all levels of government. All we must do for this to happen is to turn in our ballots.
We understand that life gets busy, politics can be nasty, and information on candidates can be tricky to find. For these reasons, we are pleased to offer a free Christian Voter's Guide. Our Voter's Guide outlines where candidates stand on a number of important issues like life, taxes, and religious liberties, helping Oregonians to make an informed decision. If you do not already receive a Voter's Guide, please go to our website to sign up for this free resource.
Every election matters, and each election is determined by those who choose to vote. Will you join us in exercising your right to vote this November? Your voice will determine the direction of our city, county, state, and country. Let us take advantage of this responsibility and elect individuals who will uphold Constitutional and Biblical principles. Your vote matters!