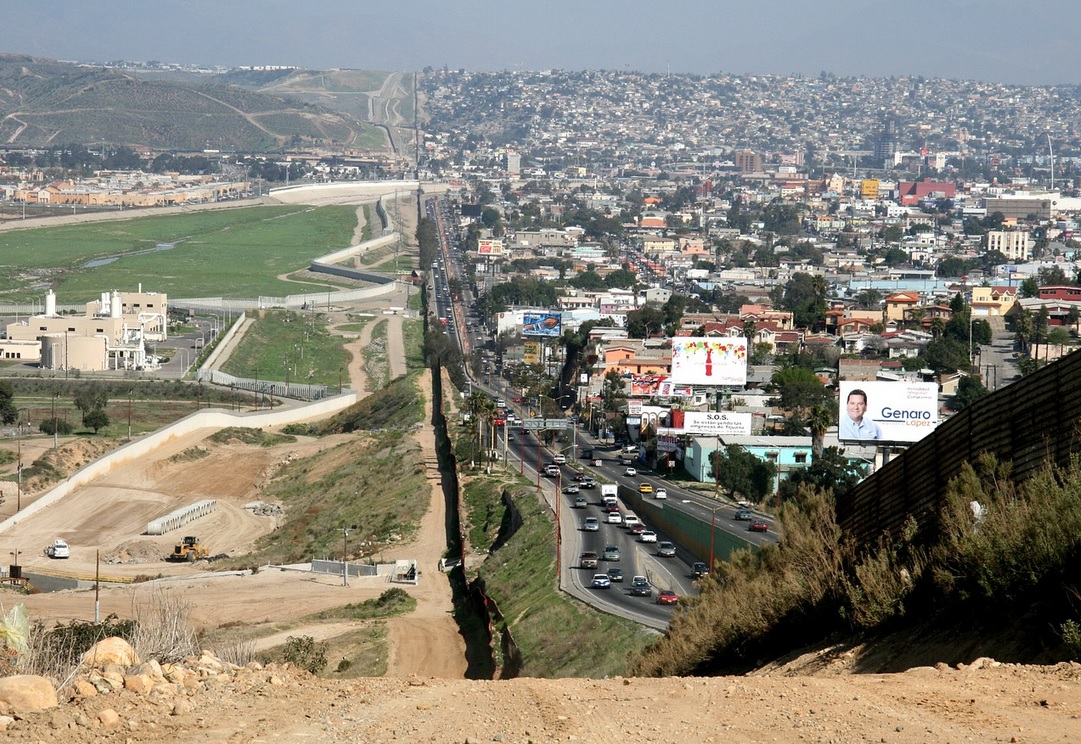 Paul Louis Metzger,
New Wineskins ministry
Multnomah University professor
We all struggle with memory loss. There are times people forget certain things because of trauma (as with dissociative amnesia). At other times, it is due to aging, disease, or injury to the brain. Still, at other times, it may be convenient for us to consciously suppress unpleasant memories to gain an advantage, as in the case of the caravan news, including the call to amass U.S. troops on our southern border.
Perhaps the current state of alarm over the caravan making its way north toward the United States' southern border is an example of suppressing unpleasant memories to secure our country from the threat of unwelcome outsiders. We are all tribal people and resort to all kinds of tactics to protect ourselves from those we deem harmful. Such tactics can include suppressing or fixating on unpleasant memories to gain an advantage.
Not only do we suppress unpleasant memories, but also there are times when we evoke them for various reasons. America's psyche has been forever changed by 9/11. President Trump claimed that it is quite likely that "Middle Easterners" were part of the caravan movement, though he had no proof. Vice-President Pence said it is "inconceivable" to think otherwise. In this case, "Middle Easterners" was another way of saying "terrorists." President Trump and Vice-President Pence remind us of such events as 9/11 every time such references are made.
While I greatly value efforts made to protect America's borders from real threats to national security, such efforts need to be made based on fact, not simply fear and fear-inducing memories (Refer here again). Accounting for harmful past events is certainly important, but not in a manner that imposes the past on present realities.
Moreover, we must account for a whole variety of past experiences, good and bad. For those of us who adhere to the biblical story of the Exodus, we would do well to remember that Israel was a caravan of people fleeing for its life from Egypt.

And the people of Israel journeyed from Rameses to Succoth, about six hundred thousand men on foot, besides women and children. A mixed multitude also went up with them, and very much livestock, both flocks and herds. And they baked unleavened cakes of the dough that they had brought out of Egypt, for it was not leavened, because they were thrust out of Egypt and could not wait, nor had they prepared any provisions for themselves. (Exodus 12:37-39; ESV).
The caravan was made up entirely of Middle Eastern people. In fact, while the majority of these Middle Easterners were descendants of Israel, a "mixed multitude" joined them. We would also do well to remember that Israel sought permission from its brother Edom to pass through its territory but was refused access (Numbers 20:14-21). God condemns Edom for its cruel treatment of its brother Israel throughout its history (See Obadiah).
God had to remind Israel of its past and its obligation to treat sojourners and strangers with care and respect: "You shall not wrong a sojourner or oppress him, for you were sojourners in the land of Egypt" (Exodus 22:21; ESV). "You shall treat the stranger who sojourns with you as the native among you, and you shall love him as yourself, for you were strangers in the land of Egypt: I am the LORD your God" (Leviticus 19:34; ESV). If God would have Israel remember its past so as to care for sojourners and strangers in their midst today, would God call on the church of Jesus Christ to do less?
Certainly, the church here and abroad does not have national borders to protect, as a chosen race and holy nation made up of people everywhere based on God's mercy and grace, not bloodlines and borders:

But you are a chosen race, a royal priesthood, a holy nation, a people for his own possession, that you may proclaim the excellencies of him who called you out of darkness into his marvelous light. Once you were not a people, but now you are God's people; once you had not received mercy, but now you have received mercy (1 Peter 2:9-10; ESV).
Some will mistakenly take this biblical claim as an opportunity to discount the church's responsibility to care for those who sojourn in their midst as aliens, whether in the U.S. or elsewhere. However, it makes more biblical sense in view of remembering all of Scripture to care for all people who are aliens in our midst because the church does not have territorial borders like nation states. Remember, too, that for the Middle Eastern Jesus, the neighbor is not precisely the person of our own tribe and tongue or nation state, but pointedly the person on our path who is in need (Luke 10:25-37). So, we as the church should care for the stranger in our midst and encourage and exhort the nations where we reside to be compassionate in their engagement of the sojourner in need.
A real cause for fear in our society involves anti-Semitism, racism, and antagonism toward those who disagree with our party line positions, as the recent spate of violence and bomb threats reveal. While there is an important place for any nation state to protect its borders from a real rather than imagined threat, perhaps the greatest threat to our existence is the bordering of our hearts toward those who are different from us here and abroad. We must not forget our shared responsibility to care for all strangers and people in need who cross our paths. The more we forget and isolate ourselves from one another, including walking caravans of men, women and children running for safety the more we will fear, crash, and burn.