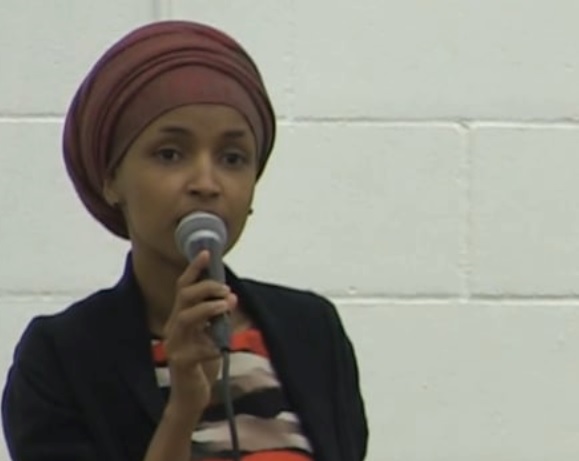 By Catholic League for Religious and Civil Rights,
Catholic League president Bill Donohue comments on Rep. Ilhan Omar's status as a congresswoman:
I stand with my friend Morton Klein, president of the Zionist Organization of America, calling for Rep. Ilhan Omar to be removed from House committee assignments.
Rep. Omar delights in fomenting anti-Semitism, and has a particular animus against Israel. Her most explicit offensive remark came in 2012 when she said, "Israel has hypnotized the world, may Allah awaken the people and help them see the evil doings of Israel."
Her most recent offensive comment came yesterday when she accused AIPAC (the American Israel Public Affairs Committee) of paying congressmen to be pro-Israel. "It's all about the Benjamins baby" is how she put it. There is no evidence to support this irresponsible claim.
The Catholic League also supports the resolution by Rep. Lee Zeldin, H. Res. 72, that calls on all congressmen to reject "anti-Israel and anti-Semitic hatred in the United States and around the world." Rep. Zeldin, who hails from Long Island, is known to Catholics for his strong pro-life voting record.
Rep. Omar also has a problem with Catholics. Last month I wrote to House Ethics Committee chairman Rep. Ted Deutch and Ranking Member Rep. Kenny Marchant about her. I asked them to impose sanctions on her for her vicious attack on innocent students from Covington Catholic High School.
Omar tweeted the following: "The boys were protesting a woman's right to choose & yelled 'it's not rape if you enjoy it'—They were taunting 5 Black men before they surrounded [Nathan] Phillips and led racist chants…."
None of the Covington students ever said such a cruel remark. If Omar had any evidence she would not have taken down her tweet: she would have made the video available. As we now know, the boys did not taunt anyone or make racist comments—they were the ones being provoked.
Rule XXIII, Section 1, of the Code of Official Conduct says House members must "behave at all times in a manner that shall reflect creditably on the House." Omar violated this stricture by libeling the Covington students and promoting anti-Catholicism at the same time.
Rep. Omar sits on the Budget, Education and Labor, and Foreign Affairs committees of the House. She should be removed from all three. In particular, the idea of having someone with an animus against Jews and Catholics sitting on the Foreign Affairs committee in judgment of Israel and the Holy See is too much bear.