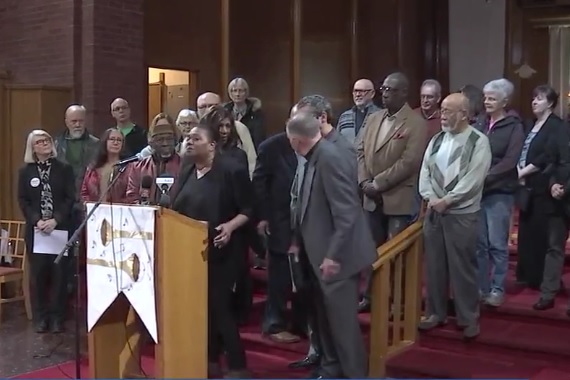 By Faith News Note,
More than a hundred people gathered recently at Augustana Lutheran Church in Portland for an interfaith rally and jazz concert to support new gun control measures.
Speakers and musicians highlighted the Lift Every Voice event, which is advocating for passage of two legislative bills to ban the sale of both assault weapons and large-capacity magazines, according to KOIN 6 News and the Portland Tribune.
Lift Every Voice would like to see the bans adopted by Feb. 14, Oregon's 160th birthday and the anniversary of the Stoneman Douglas High School shooting in 2018. The shooting in Parkland, Fla., left 17 students and staff members dead and another 17 injured.
Lift Every Voice, which has thousands of adherents throughout the state, has promised to launch a citizens' initiative campaign to pass the measures if the Oregon Legislature doesn't do so.