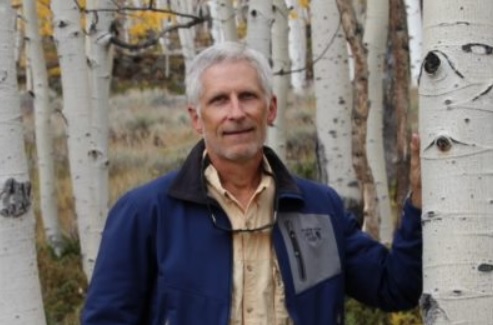 George Fox University,
A Vilas Distinguished Achievement professor of ecology and recent associate dean of research at the University of Wisconsin-Madison, Dr. Richard L. Lindroth, will discuss climate change at the ninth annual Dalton Lecture at George Fox University at 7:30 p.m. Monday, March 11, in the school's Bauman Auditorium. The public is invited to attend free of charge.
More than any other arena of human endeavor over the last century, science has revealed the true nature of how the world works, and has fostered technologies that have transformed civilization. Yet now, in a world of individual truths and alternative facts, the value of science is being challenged like never before. For no field of science is this more important than climate change, which threatens to unravel, within decades, the very fabric of civilization.
Lindroth's presentation, titled "Two Degrees of Separation: Climate Change and the Pursuit of Truth in a Post-truth World," will explore the fundamental premises of science, why many predispose science to dismissal and denial, how humans engage with facts, and how to improve science communication across ideological, cultural and tribal divisions for the betterment of humanity and sake of the world. Following his presentation, a George Fox student research poster session and dessert reception will take place in the Bauman lobby.
Lindroth will also speak in a class at 3 p.m. on Monday, March 11, presenting a lecture entitled "What can chemistry tell us about ecology? Insights into the ecological and evolutionary success of an iconic forest tree species." It will take place in the school's Wood-Mar Auditorium, and the public is welcome at no charge.
Lindroth's research focuses on evolutionary ecology and global change ecology in forest ecosystems. He has mentored 24 graduate students and 21 postdoctoral scientists. Together, they have published more than 200 peer-reviewed scientific articles and book chapters, with research support from NSF, USDA, DOE, and EPA. He has been a Fulbright Fellow and is a Fellow of the Ecological Society of America, the Entomological Society of America, and the American Association for the Advancement of Science (AAAS).
In addition, he is a recipient of the Silverstein-Simeone Award in Chemical Ecology from the International Society of Chemical Ecology. Lindroth has served on the editorial boards for multiple scientific journals and on grants panels for NSF and USDA. He is a member of the BioLogos Voices speaker's bureau.
Born in Batavia, Illinois, Lindroth's love for biology was nurtured while roaming the fields, forests and ponds of land that later became home to the Fermi National Accelerator Laboratory. He received a bachelor's degree in wildlife biology at Iowa State University and his PhD in ecology at the University of Illinois-Urbana. Lindroth joined the faculty of the Department of Entomology, UW-Madison, as an assistant professor in 1988.
Lindroth's visit is being sponsored by George Fox's Department of Biology and Department of Chemistry and Biochemistry. His appearance marks the ninth installment of the Dalton Lecture Series, named for the world-renowned Quaker scientist John Dalton (1766-1844) best known for the development of modern atomic theory. The lecture annually brings in eminent scientists who are Christian.
For more information, call 503-554-2710 or visit georgefox.edu/daltonlecture.
George Fox University is ranked by Forbes among the top Christian universities in the country and is a Christian college classified by U.S. News & World Report as a "Best Regional University." Money magazine ranked it the No. 1 school in Oregon in its 2017-18 "Best Colleges for Your Money" list. More than 4,000 students attend classes on the university's campus in Newberg, Ore., and at teaching centers in Portland, Salem and Redmond, Ore. George Fox offers bachelor's degrees in more than 40 majors, degree-completion programs for working adults, six seminary degrees, and 13 master's and doctoral degrees.