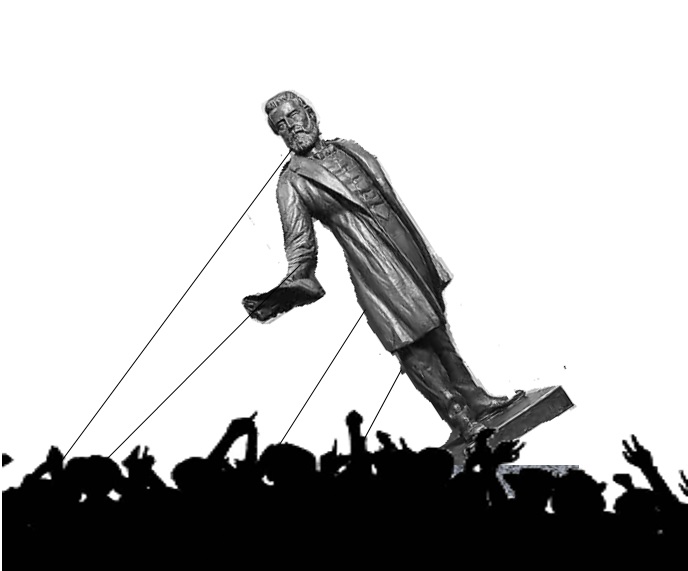 By Julie Zander & M. Martin, NW writers.
California, Washington and Oregon have all been having a debate about switching out their state statue figures in the halls of Congress with new ones.  The three targeted for removal among the three states just happen to be all Christian missionaries.
Here is the latest:
Oregon legislators are attempting to remove the statue of Jason Lee that represents the state in the nation's capital, a regular assault on the state's Christian heritage launched six of the past seven years.
Sen. Arnie Roblan, a Coos Bay Democrat, sponsored this year's rendition of the bill to remove the statue of Rev. Jason Lee, a missionary and pioneer who founded the city of Salem, Willamette University, and Oregon's first provisional government. Senate Bill 446 would replace the state's two statues in the U.S. Capitol's Statuary Hall—one of Lee and another of Dr. John McLoughlin, a fur trader and medical doctor who founded Fort Vancouver and retired to Oregon City—with bronzes of Nez Perce Chief Joseph and Abigail Scott Duniway, a women's rights advocate, according to John Fortmeyer, publisher of Christian News Northwest. Lee and McLoughlin have represented Oregon in the hall since 1953.
Christians have successfully defeated such attempts in the past by lobbying their state lawmakers to retain Lee's statue in recognition of the state's Christian roots.
California debated whether to replace their statue of Father Junipero Serra with astronaut Sally Ride. Father Junipero Serra was a Franciscan missionary and renowned speaker who established missions in California. Sally Ride was the first astronaut in space.
The Washington Legislature debated a similar proposal by Seattle Democrat, Sen. Reuven Carlyle, to remove the statue of Dr. Marcus Whitman. Whitman, a Christian missionary and physician who brought settlers west, and his wife, Narcissa, died in a Cayuse uprising after a measles epidemic decimated the tribe. Whitman has a county, mission, and college named after him. Washington is represented in statuary hall by Whitman and Mother Joseph of the Sisters of Providence. Replicas of both statues stand in the north entrance of the Legislative Building in Olympia.