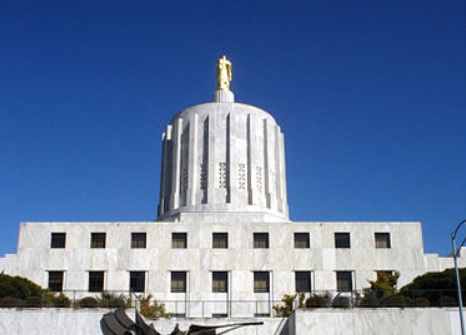 Oregon Right to Life Press Release,
Senate Bill 579 is the second physician-assisted suicide expansion bill to have a hearing in the Oregon Legislature. Oregon Right to life opposes this bill.
SB 579 creates a dangerous loophole in Oregon's physician-assisted suicide law. The bill removes waiting periods in the law designed to prevent abuse and same-day suicides as well as protect vulnerable Oregonians from being coerced into ending their lives.
Under current law, a person making a request has to wait a minimum of 15 days before they can make the second oral request. SB 579 will remove the 15-day waiting period if an "attending physician" determines a person will die before the waiting period ends. SB 579 would allow them to make both the initial and second oral request simultaneously.
SB 579 also removes the 48-hour waiting period. Before a physician can write a prescription for the lethal drugs, they must wait for a minimum of 48 hours after the patient makes their written request before writing the prescription. SB 579 would allow the prescription to be provided as soon as the oral requests and the written requests are made.
"What is most alarming about SB 579 is that it permits on demand, same-day assisted suicide for people who are in a very fragile state of mind," Lois Anderson, ORTL executive director. "Every person has a right to be valued and treated ethically, especially during their last days of life. These people deserve the same protections under the law."
(For more information, click to download our SB 579 fact sheet.)