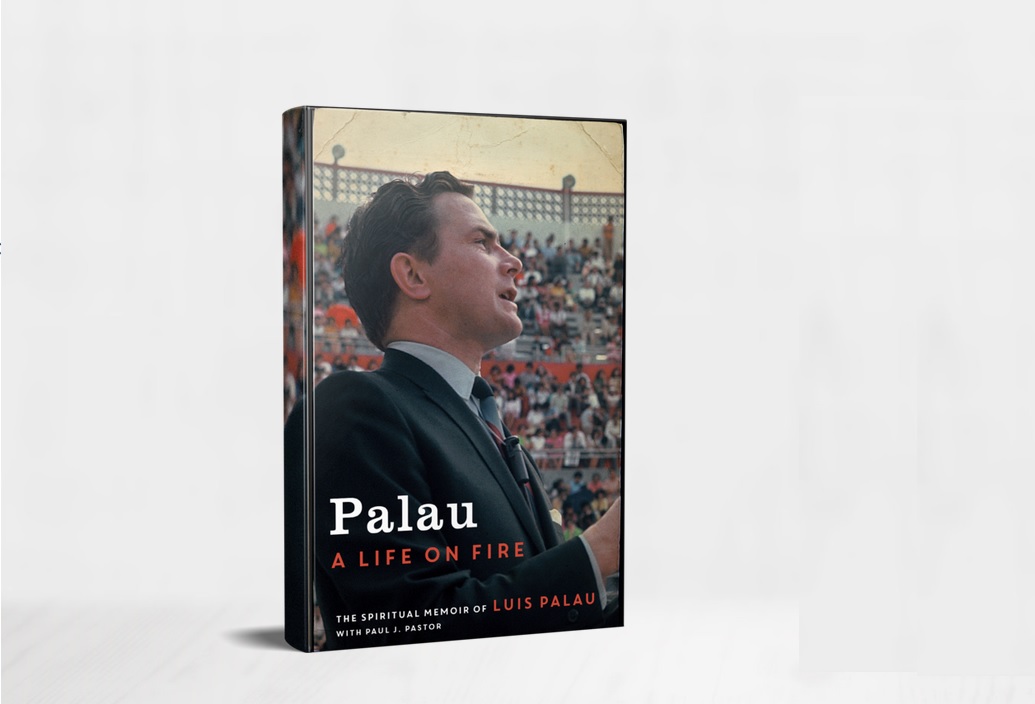 By Zondervan books,
One of the world's most influential religious leaders, Luis Palau, shares his legacy message and spiritual memoir for the first time in his newest book, Palau: A Life on Fire, now available for pre-sale, with the official launch in bookstores on June 4.
Palau: A Life on Fire (published by Zondervan) is a deeply spiritual and intimate interview with a man who knows life is drawing to an end. Tracing his faith journey from humble beginnings on the streets of Buenos Aires, Argentina, to sharing the Good News with millions and counseling world leaders, Palau's life is filled with adventure, risk, and faith.
With each chapter, Palau shares a foundational lesson that influenced his life and will inspire and challenge readers. Learn about his mother's indomitable trust in God. Ponder what it means to live fully surrendered to Christ like Palau's beloved wife, Pat. And when you hear of the quiet heroes who touched and saved Luis' family, you'll discover his life message: that the gospel of Jesus is good news shared by humble, even unseen, servants of God.
"Diagnosed with lung cancer last January, I was told I'd be gone by Christmas. Probably sooner. 'Get your life in order,' the doctor told me," Palau said. "This past year has been quite different. As the team marches on all over the world – as they should – I have had to slow down. I took the time to reflect and write this book. It's unlike anything I've written before. During this season, I clearly felt the Lord telling me to take the focus off myself . . . to point to the cross . . . and to highlight the 'unsung heroes' who have had such an impact on my life. Each one taught me foundational, life-shaping realities. And I pray their stories – this book – blesses many. I pray it reminds us all of those quiet heroes – those faithful individuals – who have gone before us and taught us so much."
For more information, visit www.PalauTheBook.org.
About Luis Palau
Luis Palau and his ministry have shared the Gospel with millions of people through evangelistic events and media over the past 55 years. He has held evangelistic campaigns in more than 75 countries and led an estimated 1 million people in public confessions of faith in Jesus Christ. His radio broadcasts in both English and Spanish are heard by millions on 5,000 radio outlets in 48 countries. He has authored close to 50 books, contributed articles on issues of faith to countless publications, and counseled business leaders, political leaders, and heads of state around the world.