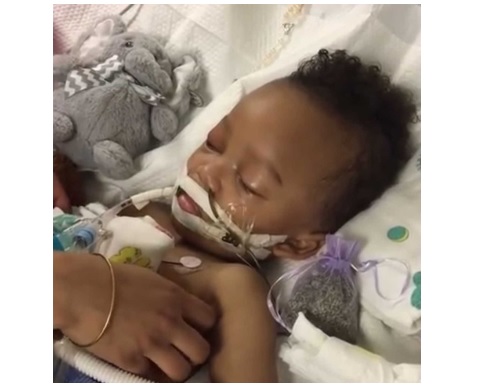 Brad Dacus
Founder and President, Pacific Justice Institute
One of the most heart-wrenching cases we've taken on in the last few years involves the forced removal of a toddler from life support. We've just had an important new development in that case, and I wanted to make sure you had the latest information since this case could have a major impact on parents' rights.
To quickly recap, we were initially able to intervene and spare the life of young Israel Stinson in 2016 when Kaiser Permanente sought to remove him from life support, even though other doctors believed he had a chance to recover, and his family felt compelled to keep fighting for him. Our actions allowed the family to move him to Guatemala, where he received treatment for several weeks. The family then was told Israel could receive treatment in Los Angeles and brought him back to the United States. Children's Hospital of Los Angeles initially began treatment but stopped—and then turned off Israel's life support, without even giving the family a chance to care for him at home as they were planning to do.
Last year, a federal judge in Sacramento dismissed the case, holding that a parent does not have standing to challenge government policies and laws that led to the denial of her parental rights and death of her son. Back in mid-January of this year, PJI's attorney, Matt McReynolds, argued this case at the Ninth Circuit Court of Appeals in San Francisco. Leading up to that argument, our legal team filed more than 1,100 pages of briefing and the record. This was a huge undertaking!
After six months of deliberations, the Ninth Circuit announced  . . . that it is not yet ready to decide the case. Instead, it has directed us to file supplemental briefing. In an unusual move, the Court of Appeals is looking beyond the procedural and jurisdictional issues addressed by the lower court and wants briefing that goes to the merits of parental rights and the right not to have life support removed against one's wishes. Thus, this case could have major implications in those two areas.
Please pray for our legal team as they put together a 7,000-word supplemental brief in the next two and a half weeks on these life-and-death issues. This is just one of dozens of cases we have in court right now, so the challenges are immense.