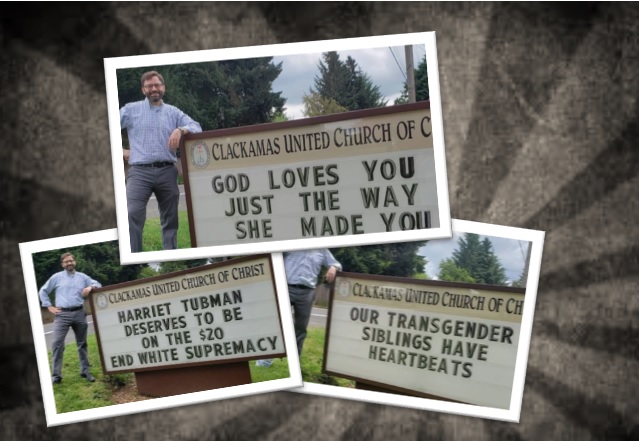 By Faith News Note,
The Clackamas United Church of Christ has drawn wide support across social media for progressive signs posted outside its place of worship in Milwaukee, Ore.
Rev. Adam Ericksen said he began posting pro-LGBTQ and other progressive messages on the sign outside the church to build up the size of his congregation. The latest message, "God loves you just the way she made you," has been shared more than 10,000 times.
During the spring, he posted a sign the read: "Our transgender siblings have heartbeats," referring to the anti-abortion bill passed in Alabama to prevent abortions after detection of a heartbeat. Other signs have expressed support for Muslims, African Americans, and the LGBT community.
Most comments about the political signs have been supportive of the pastor's messages, which often relate to newsworthy events such as the delay in efforts to put Harriet Tubman on the $20 bill.
"Harriet Tubman deserves to be on the $20. End White Supremacy."
The number of worshippers attending Sunday services has doubled since he started posting the signs.