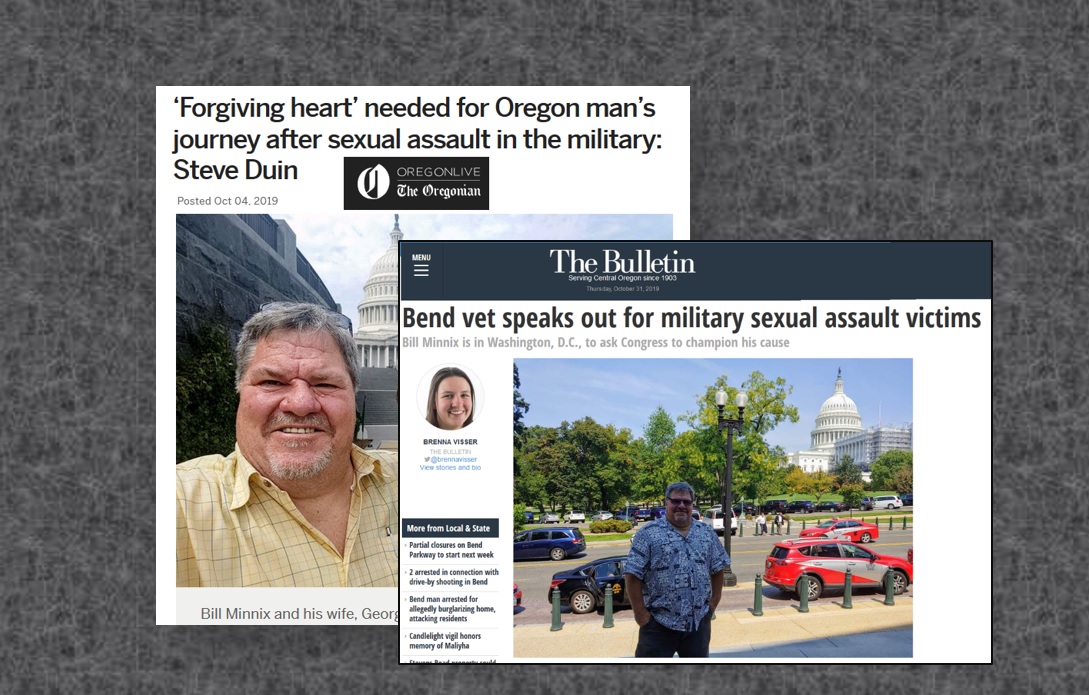 By Oregon Veterans Association,
An Air Force veteran from Bend who spent decades enduring shame, anger and guilt after he was sexually assaulted in the U.S. military was one of six who publicly admitted in a September New York Times article what happened.
But he's faced repercussions for doing so.
In 1973, Bill Minnix was 18 when he arrived at Keesler Air Force Base in Mississippi for radar technician school, where ranking officers got him and other recruits drunk off the base and raped them. When he saw his abusers in the chow line or elsewhere on the base, the trauma proved too much and he went AWOL twice. He was sent to the brig and told to leave the service with a less-than-honorable discharge. He later succeeded in having his discharge switched to honorable.
Minnix told The Oregonian's Steve Duin that the New York Times article in September about sexual assault in the military, including his experience, was the best thing that ever happened to him because he no longer felt alone. Pentagon officials estimate more than 10,000 men are sexually assaulted annually in the military.
But then he saw a World War II veteran wearing a Band of Brothers cap in a parking lot in Bend, and the elderly man told Minnix he was a disgrace to all veterans and the Band of Brothers. Minnix left after saying he wished that man were in his shoes.
But after the encounter, he hesitated to gather at Jake's Diner for the weekly breakfast of the Band of Brothers' Bend chapter. He once again felt shrouded in shame, guilt, and anger, but his counselor and his wife encouraged him to go to breakfast with "a forgiving heart." So he did.