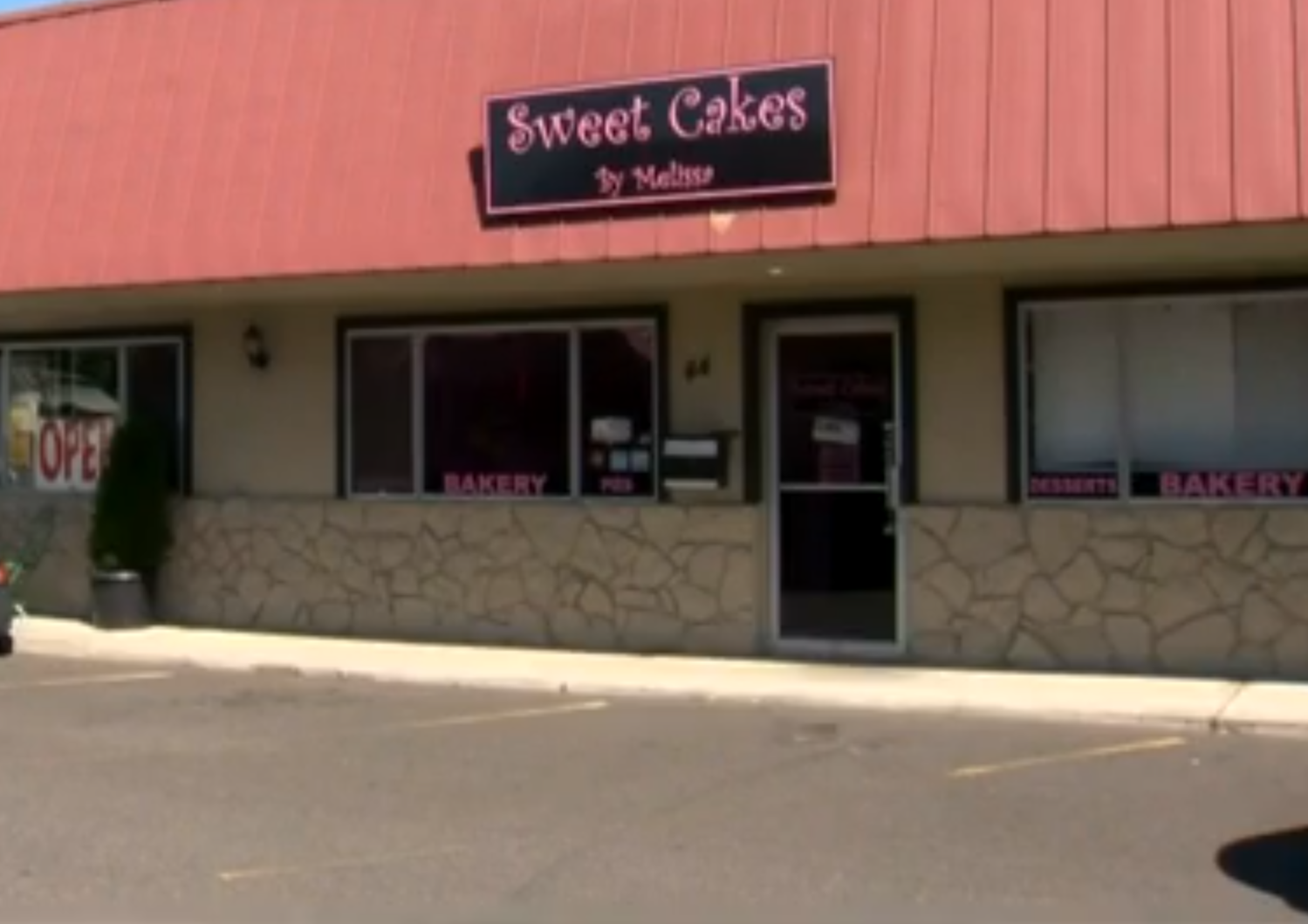 By Faith News Note,
Attorneys for a Gresham bakery that refused to bake a wedding cake for a lesbian couple in 2013 once again argued their case against the $135,000 fine imposed by the Oregon Bureau of Labor and Industries.
The rehearing before the Oregon Court of Appeals, which decided against Sweet Cakes by Melissa in 2015, was ordered by the U.S. Supreme Court, which declined to review the case in June but ordered the Appeals Court to reconsider the arguments in light of the high court's 2018 decision in a similar case. In 2018, the Supreme Court ruled 7-2 that the Colorado Civil Rights Commission discriminated against the religious beliefs of Masterpiece Cakeshop's owners.
In 2013, Aaron and Melissa Klein refused an order for a wedding cake ordered by Rachel and Laurel Bowman-Cryer, citing religious liberty because of their beliefs opposed gay marriage. When they complained, the state Bureau of Labor and Industries imposed a fine on the cake shop, which has since gone out of business.
At the rehearing, judges considered whether the state bureau demonstrated hostility toward the Kleins' religious beliefs by imposing the fine in 2015. Judges noted that the BOLI prosecutor compared the Kleins' religious beliefs to prejudice and used the phrase "hate-filled" to describe the couple's comments, according to the Willamette Week.
First Liberty, the law group representing the Kleins, described the $135,000 fine as excessive and punitive.