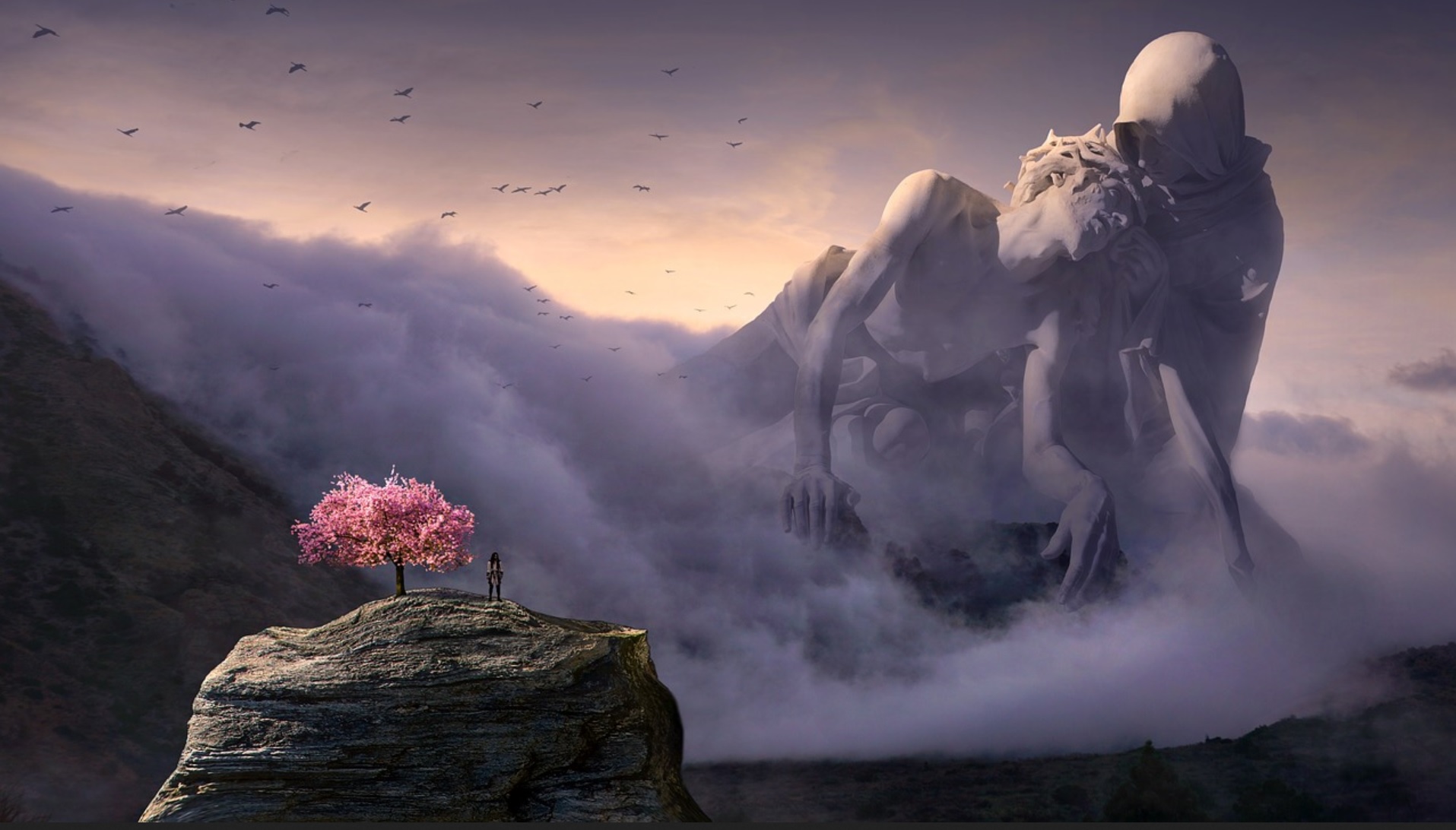 Eternal Perspectives Ministry
Oregon based ministry

We have great staff members at EPM, and one of those is Doreen Button. She has worked as one of my editors for many years and does an excellent job. She also serves with Life Impact Ministries, an outstanding organization that offers hosted places of rest, retreat, and renewal for ministry leaders. This was an important question that came to us, and Doreen's response reflects not only her knowledge and communicative skill, but also her heart for people. —Randy Alcorn
Question from a reader:
If God exists, and I truly don't believe he does, he will know that there are limits to human understanding. He was the one who created this confusion in which there is poverty, injustice, greed, and loneliness. He doubtless had the best of intentions, but the results have proved disastrous. If God exists, he will be generous with those creatures who chose to leave this Earth early, and he might even apologize for having made us spend time here.
Answer from Doreen Button, EPM staff:
Here is what I understand you to be saying:
– God doesn't exist, but if He did, life here on Earth should look much different than it does now.
– God is responsible for everything that's bad.
– God will reward/commend those who commit suicide and He owes the rest of us an apology.
My first and most pressing question is, are you contemplating suicide? If so, I strongly urge you to reach out for help. Whether or not you believe in God, your life is precious and there is a reason He put you here. Yes, this world is a mess, but your early exit will not make it a better place for you or anyone else. Please, for your sake and the sake of those who love you, ask God to show Himself to you and give Him time to answer. (Here's a link to one of Randy's video messages discussing happiness, depression and suicide.)
There's a reason the world is a mess and that reason isn't God. He made a beautiful world and placed innocent people in it. We chose to ignore the rules He set in place to keep the world a beautiful place. We chose to set up and run our own kingdoms our own way and are reaping the considerable consequences. It is we who owe Him an apology. Yet, instead of wiping us out, He chose to take our guilt upon Himself in order to reverse the evil we set into motion.
Those who choose to follow Jesus instead of their own path enjoy the peace and freedom of living the way He made us to live. And one day they will receive what they want most: life with Him on the New Earth where all the old bad stuff will be wiped away. Those who continue to choose their own path doom themselves to depression and addiction and one day will also receive what they want: eternity without God. And since He is the source of all that is good, including love, kindness, and beauty, that eternity will be empty of all that is good.
God's existence in the face of all that is wrong in this world is an age-old conundrum. Randy has written extensively on the topic, including his book If God Is Good…Faith in the Midst of Suffering and Evil. My favorite book on this topic is a smaller one distilled from If God Is Good, called The Goodness of God.
I encourage you to continue seeking God. Read about His life and what He says about Himself in the first four books of the Bible's New Testament. He promises that when we seek Him with all our heart we will find Him (Deuteronomy 4:29).
Here is a link to a summary of If God Is Good that you might find helpful. You can search "suffering and evil" on EPM's website and find several blogs and articles such as The Sentence Against God and Why Doesn't God Do More to Restrain Evil and Suffering?
I've found the deepest happiness and fulfillment since choosing to follow Jesus and I wish the same for you.
Photo by Fabrizio Verrecchia on Unsplash
Doreen Button assists Randy Alcorn as an editor at Eternal Perspective Ministries. She began working as a volunteer for EPM in 2006, helping Randy with Deception and 50 Days of Heaven.