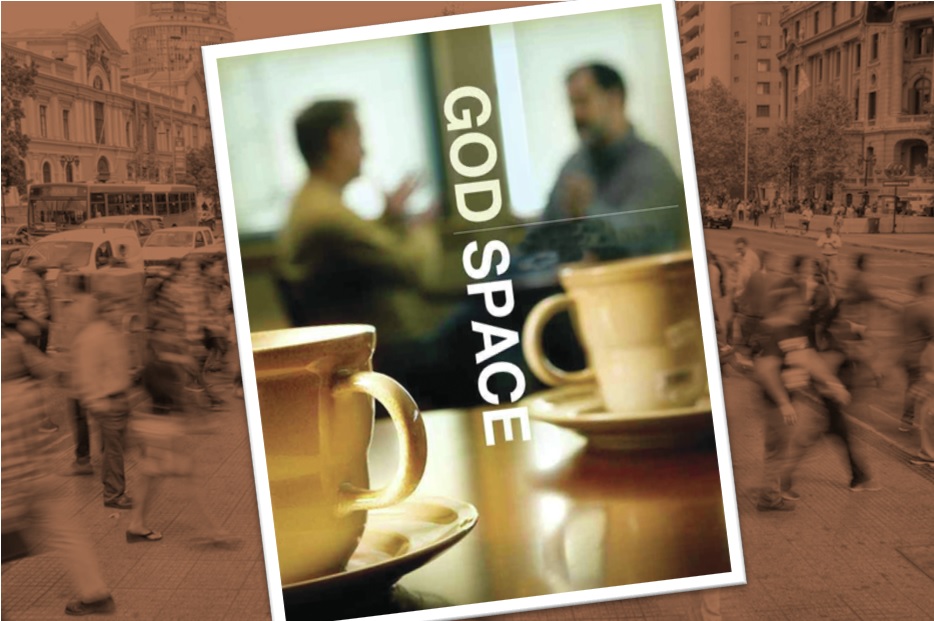 By Sheila Allen
By NW Baptist Witness
March 23, 2020
An increasing percentage of Northwest residents seem wary of people who come knocking at their doors, according to Pastor Dan Panter of McKenzie Road Baptist Church in OIympia, WA. That hampered some of the church's efforts to evangelize those around them, so Panter and the church leaders were on the lookout for a different approach.
"The F.A.I.T.H evangelism approach was being used when I first became pastor at McKenzie Road 17 years ago, and I expanded it and the Lord has blessed," Panter said. "We used it for several years with lay leaders who were very strong. They kept it running and I helped facilitate but we noticed it was becoming a less and less effective method."
Recently, Panter was intrigued when he first heard about "God Space: Where Spiritual Conversations Happen Naturally." He heard Doug Pollock, author of the evangelism resource, speak at a Northwest Baptist Convention annual meeting and soon realized it was just what the church needed.
"Our folks have fallen in love with it," Panter stated. "This is what Jesus did out among the people – he came to our turf engaging people everywhere. That's how we need to be doing it."
The NWBC provides God Space materials for any convention-affiliated church at no cost because of the shared ministry of Cooperative Program funds, according to Joe Flegal, NWBC director of evangelism/church health.
As the NWBC began offering the materials, First Baptist Church of Longview, WA, pastor Cameron Williams was the first the tap into the option.
"Share Jesus Without Fear was, and still remains, our primary evangelism strategy," Williams said. "God Space has been effective for us as a complementary paradigm. Pollock's work helps our people become comfortable with the idea of letting the Holy Spirit work through relationships with those not yet a part of us. Part of our implementation strategy was to lead the entire church through the God Space book, which resulted in more than 200 people committing the book. Moreover, all of our adult and student Sunday school classes engaged together with the companion resource, Activating God Space."
First Baptist created a culture through a month-long introduction via worship experiences such as sermons, class studies and individual readings. Ministry staff keep the materials on hand and distribute it as asked, while Williams purposefully incorporates God Space terminology into his sermons.
"We've created a media project that we're premiering as a theatrical event using Pollock's concept of 'spiritual appetizers' to help share the gospel through video testimonies," Williams noted. "We are also about to implement a new concept I call 'transformation stations' to make evangelism resources and opportunities even more readily available to our people."
Williams has noticed the God Space approach makes sense to FBC members, evoking relief among some that never before felt they were capable of evangelizing.
"The result has been inspiring to behold," Williams said. "Several newcomers in the past year have been a result of our people simply engaging friends in sincere spiritual conversation. Church members are reporting opportunities to lead family members to Christ who have long been resistant to evangelistic efforts. I believe God is continuing to build upon a steady momentum that's bubbling and growing as a result of this approach.
"I've observed that a key to understanding how to approach upcoming generations in the Northwest may be relational evangelism. God Space creates a clear path for churches who want to have achievable touchpoints to engage their communities with such a relational strategy."
Meanwhile, Panter has taken the God Space approach personally by intentionally engaging folks at the gym, in his local coffee shop and a favorite breakfast place. He in turn was invited to the local Lions Club, which has provided a plethora of new relationships in his community.
"Our church is reaching out and getting to know our neighbors," Panter said. "People are coming to me to share how their relationships have developed and increased the opportunities and their ability to share their faith."
Those interested in receiving God Space materials or to seek help with other evangelism resources at 360/882-2100.
MY316 is another resource available to churches. It was introduced several years ago by NWBC executive director Randy Adams, who developed the material based on use of the familiar verse of John 3:16 and personal testimonies.
He has noted that the convention provides evangelism workshops and training annually and that the NWBC meeting each November usually includes workshops about evangelism.