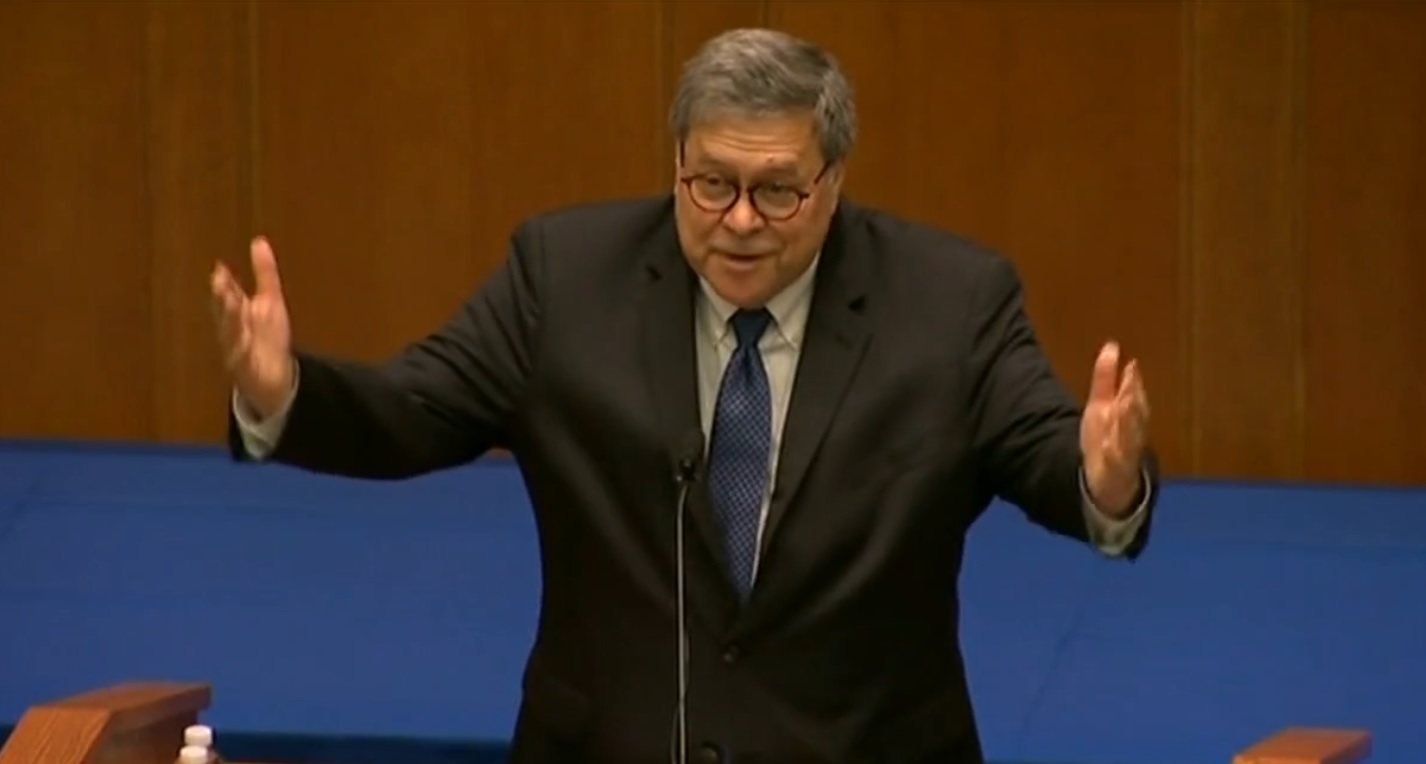 By Liberty Counsel,
Attorney General William Barr has issued a statement directing "prosecutors to prioritize cases against those seeking to illicitly profit from the pandemic," including where government officials have violated the constitutional rights and civil liberties of individuals and imposed special restrictions and discriminatory treatment on religious activity and churches.
Attorney General Barr stated in his "Balancing Public Safety with the Preservation of Civil Rights" memorandum, "As the Department of Justice explained recently in guidance to states and localities taking steps to battle the pandemic, even in times of emergency, when reasonable and temporary restrictions are placed on rights, the First Amendment and federal statutory law prohibit discrimination against religious institutions and religious believers. The legal restrictions on state and local authority are not limited to discrimination against religious institutions and religious believers. But the Constitution is not suspended in times of crisis. We must therefore be vigilant to ensure its protections are preserved, at the same time that the public is protected" (emphasis added).
In his previous statement on April 14, Attorney General William Barr emphasized that "the government may not impose special restrictions on religious activity that do not also apply to similar nonreligious activity" according to federal law. The Department of Justice also filed a Statement of Interest in support of Temple Baptist Church in Greenville, Mississippi. Local officers came to the parking lot of Temple Baptist Church during an outdoor worship service and issued $500 fines to everyone sitting in their cars while permitting other citizens to attend nearby drive-in restaurants, even with their windows open.
Barr stated, "As we explain in the Statement of Interest, where a state has not acted evenhandedly, it must have a compelling reason to impose restrictions on places of worship and must ensure that those restrictions are narrowly tailored to advance its compelling interest…The United States Department of Justice will continue to ensure that religious freedom remains protected if any state or local government, in their response to COVID-19, singles out, targets, or discriminates against any house of worship for special restrictions."
Liberty Counsel Founder and Chairman Mat Staver said, "I am pleased to see Attorney General William Barr taking appropriate action against those government officials who have violated peoples' constitutional rights and discriminated against religious activity and churches. The Constitution does not have a pause button and does not go into hibernation during a time of crisis."
— Liberty Counsel is a nonprofit, litigation, education, and policy organization dedicated to advancing religious freedom, the sanctity of life, and the family since 1989, by providing pro bono assistance and representation on these and related topics. Liberty Counsel provides broadcast quality TV interviews via Hi-Def Skype and LTN at no cost.