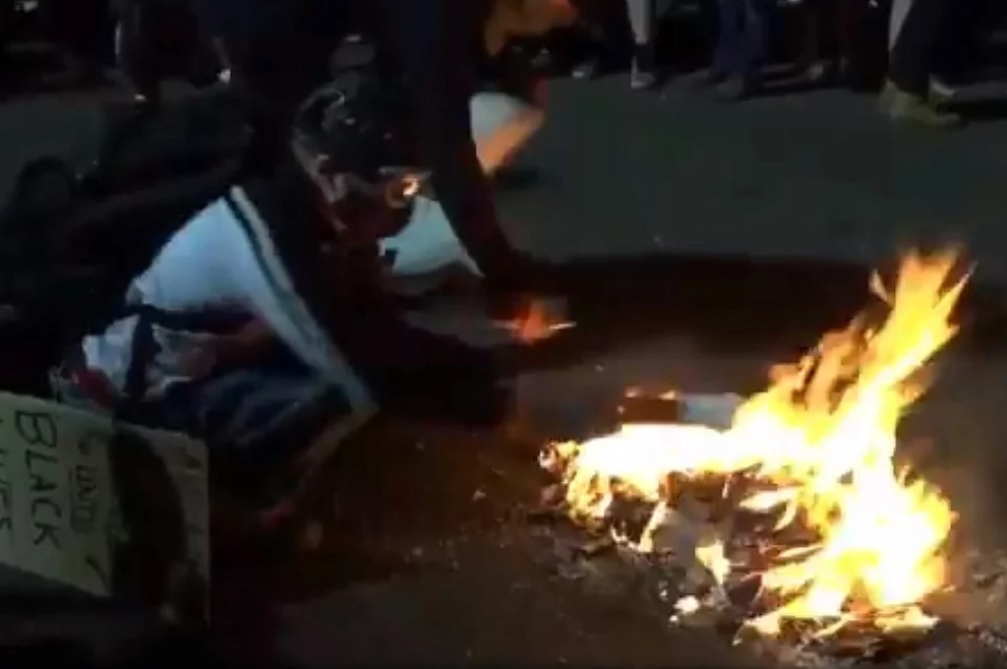 By Oregon Faith News Note,
KOIN-TV 6 reported that Friday night Portland protest included a later demonstration where someone started a fire and then added bibles and an American flag to the fire. Also wood pieces taken from stripped boards, once protecting local windows, were also used. This incident was picked up by the son of President Trump in a weekend tweet.
It should be noted that the fire was quickly put out by other protestors.
For full KOIN -TV report, click here.
More also from The Federalist