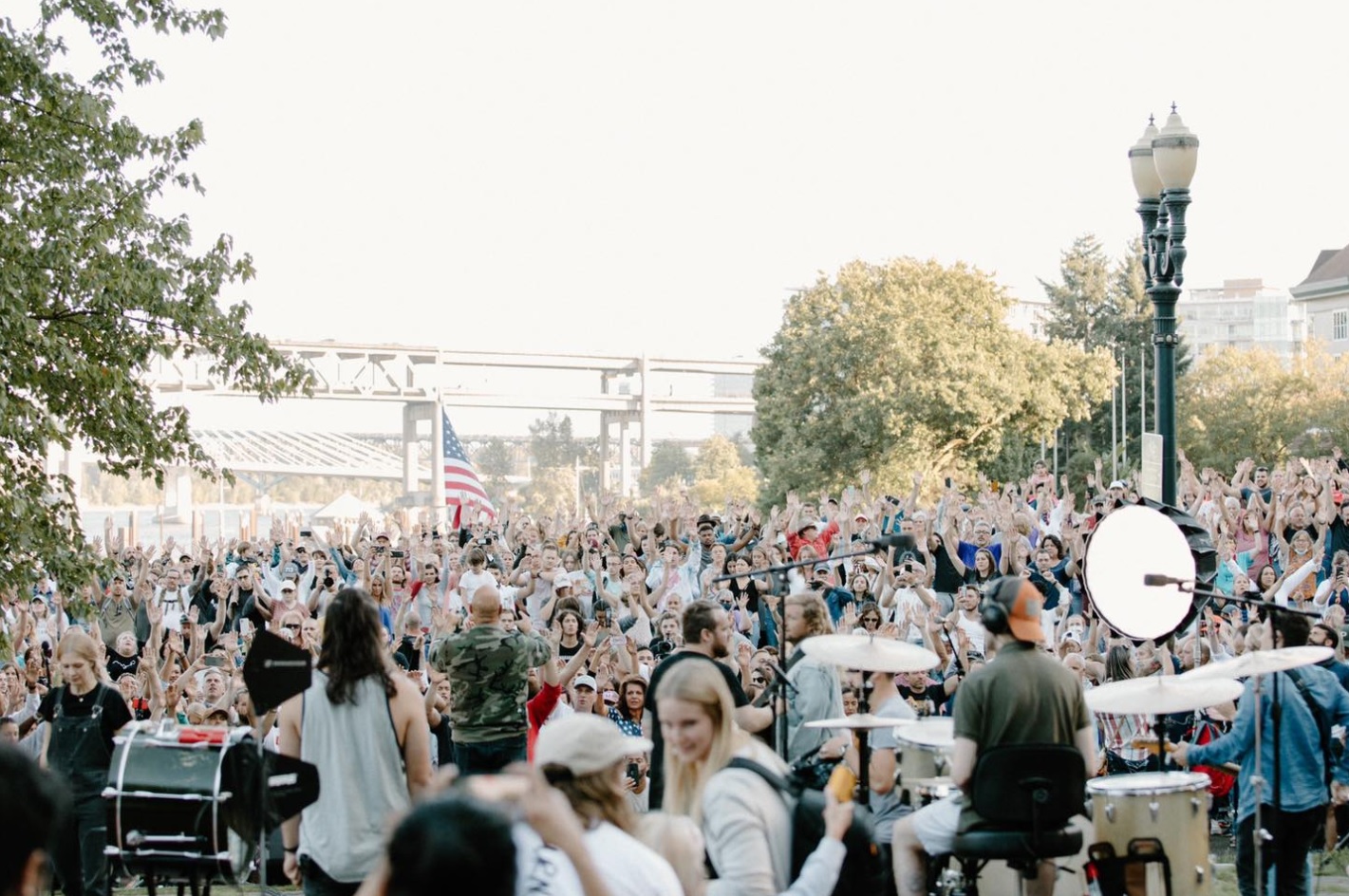 By Faith News Note,
It is estimated that as many as two thousand people showed up at Portland Waterfront Park to participate at Sean Fuecht's Let us Worship American tour concert. There was nearly three hours of worship and guest speakers.
There were also people being baptized in the Willamette River.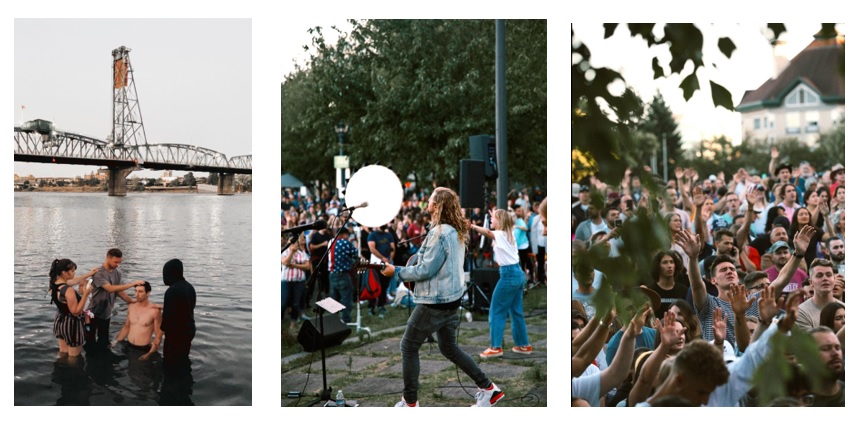 Here is video of the event…
Here is the event described by Sean Fuecht from his Facebook comments,
.
"My kids witnessed history in Portland tonight. For me, this is all about the next generation and what we leave behind for them. We MUST choose revival.
They saw thousands and thousands (still don't have an accurate number but was the largest gathering yet) gather blocks from violent streets without fear and sing their hearts out.
They saw genuine racial reconciliation.
They saw hundreds get radically saved and set free.
They watched hundreds run down to the river to get baptized. Just like the Jesus People movement days.
They witnessed God show up in a place so many have written off.
I'll have more to say later. But tonight may have been my favorite night of worship ever. I'm so glad we recorded it.
Thank you Portland.
Your courage and your sound tonight is going to shake the foundations of America."
.
Watch Sean Fuecht interviewed on Fox News here.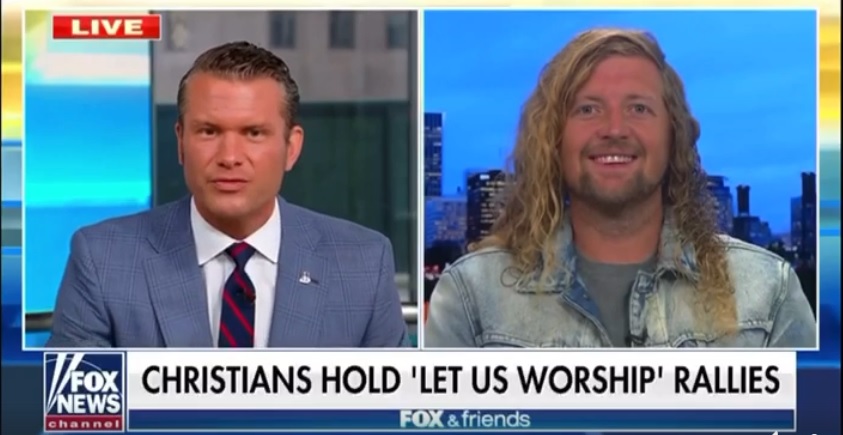 Read about the protestors who tried to disrupt the event here.
KGW-TV story about people who were not wearing masks here.