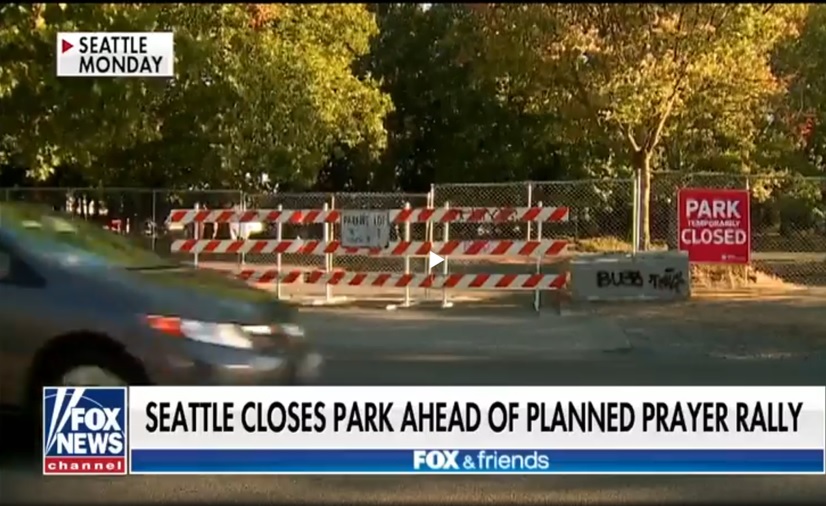 Faith News Note,
Fox News reports that Seattle shut down a public park ahead of a planned religious event by Christian musician Sean Fuecht at Gas Works Park. The City said they closed the park due to anticipated crowds. At the same time, Seattle allowed anarchist protestors to congregate on 4th Avenue where their crowd descended into violence as a Molotov cocktail firebomb was thrown. Police made 22 arrests at that protest.
Fuecht told "It was obviously a targeting and discrimination towards believers in the city. There's just a bias," he added. "You know, it's the height of hypocrisy right now that they're letting these cities, you know, succumb to rioting and burning and pillaging and yet they're targeting Christians."
Sean Fuecht held a concert in the streets instead.