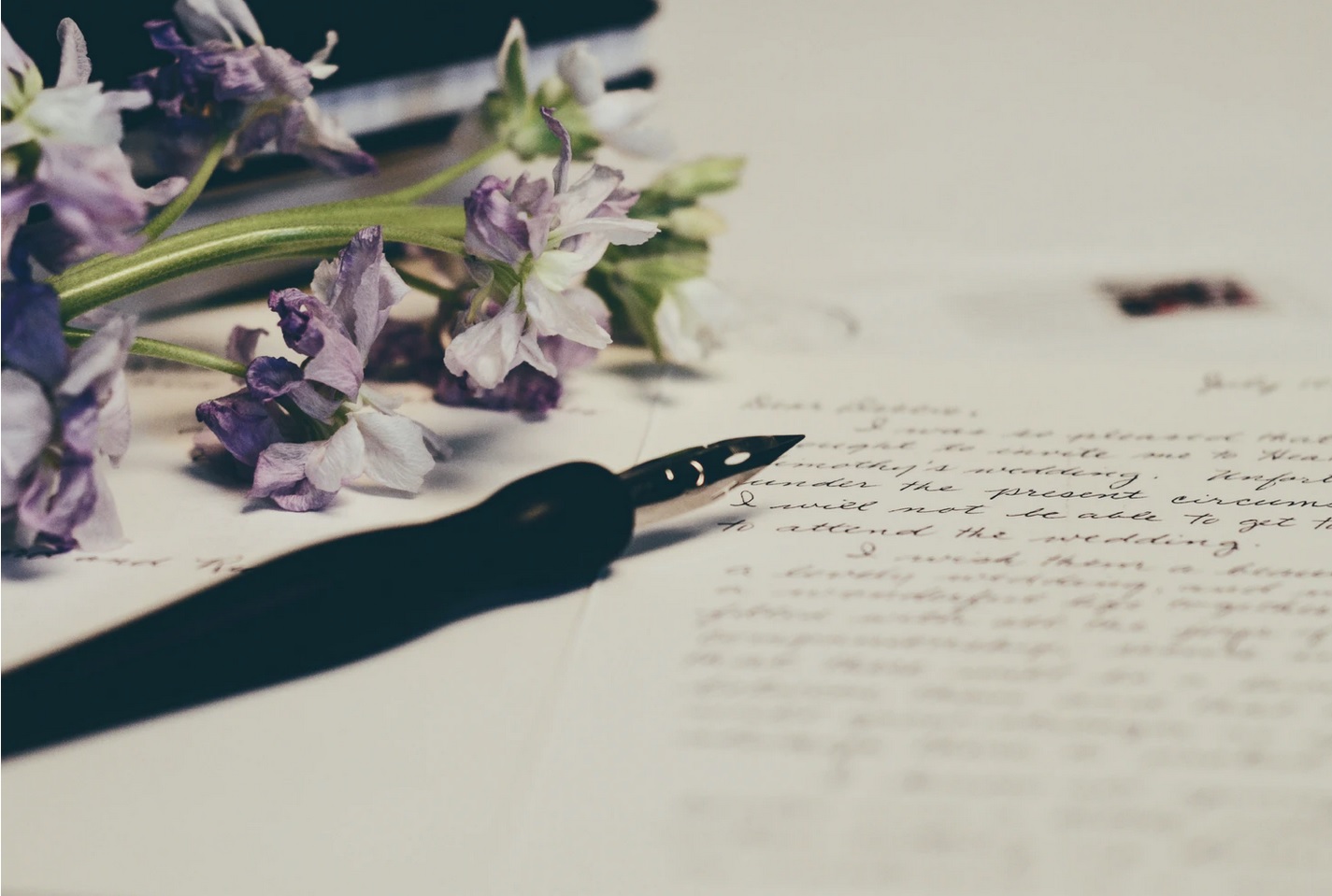 By Randy Alcorn,
Oregon author & founder
Eternal Perspective Ministries
I recently wrote this to a dying friend, but I'm replacing her name with "dying believer." The reality is, I am dying and every person reading this is too. Perhaps you have reason to believe that death will come very soon. Or perhaps you have a loved one or friend who is close to death and would benefit from the Scripture and quotes I share. I hope these words will encourage your heart and help you fix your eyes on Jesus.
Dear dying believer,
In your darkest hours, may you sense the arms of Jesus around you and hear Him whisper, "I love you; and soon we will celebrate our love forever in a far better world." When it comes to both loving us and understanding our suffering, His nail-scarred hands give Him credibility, don't they?
Soon you'll be with Jesus and with your family who loves you so much, those already there who you will be joining, and also those who will join you before long. You are leaving some family only for the moment, but you are not leaving home—you are going home. You have not passed your peak. You never will! The best is yet to be, and every day with Him will be richer than the one before. Your family here will miss you, but they will not be losing you, because they will know where you are. And they will know that by the power of the death and resurrection of Jesus, they will follow you there!
"[God has] raised us up with Him, and seated us with Him in the heavenly places in Christ Jesus, so that in the ages to come He might show the surpassing riches of His grace in kindness toward us in Christ Jesus" (Ephesians 2:6-7). This verse tells us that forever God will be revealing to us surpassing riches in Christ. What magnificent wonders of the New Creation we'll behold, and how great it will be to grasp the attributes of our God with much deeper understanding! And we'll all do that together. What glorious meals and celebration and worship and story-telling and laughter await us!
Lean on our King Jesus. He has great and eternal plans for you. They are already unfolding. And they will be wonderful beyond all imagination.
Here are some Scriptures that I hope encourage you:
For this light momentary affliction is preparing for us an eternal weight of glory beyond all comparison, as we look not to the things that are seen but to the things that are unseen. For the things that are seen are transient, but the things that are unseen are eternal. (2 Corinthians 4:16-18)

All these people died still believing what God had promised them. They did not receive what was promised, but they saw it all from a distance and welcomed it. They agreed that they were foreigners and nomads here on earth. Obviously people who say such things are looking forward to a country they can call their own. If they had longed for the country they came from, they could have gone back. But they were looking for a better place, a heavenly homeland. That is why God is not ashamed to be called their God, for he has prepared a city for them. (Hebrews 11:13-16, NLT)

They will neither harm nor destroy on all my holy mountain, for the earth will be full of the knowledge of the Lord as the waters cover the sea. In that day the Root of Jesse will stand as a banner for the peoples; the nations will rally to him, and his place of rest will be glorious. (Isaiah 11:9-10)

On this mountain the Lord of hosts will make for all peoples
a feast of rich food, a feast of well-aged wine,
of rich food full of marrow, of aged wine well refined.
And he will swallow up on this mountain
the covering that is cast over all peoples,
the veil that is spread over all nations.
He will swallow up death forever;
and the Lord God will wipe away tears from all faces,
and the reproach of his people he will take away from all the earth,
for the Lord has spoken. (Isaiah 25:6-8)
And here are some quotations I collected for my Heaven book:
Their souls being on fire with holy love, shall not be like a fire pent up, but like a flame uncovered and at liberty. Their spirits, being winged with love, shall have no weight upon them to hinder their flight. There shall be no lack of strength or activity, nor any lack of words with which to praise the Object of their affection. Nothing shall hinder them from communing with God, and praising and serving Him just as their love inclines them to do. Love naturally desires to express itself; and in heaven the love of the saints shall be at full liberty to express itself as it desires, whether it be towards God or to created beings. —Jonathan Edwards, Heaven: A World of Love

I do live expecting great things in the life that is ripening for me and all mine—when we shall have all the universe for our own, and be good merry helpful children in the great house of our father…When we are all just as loving and unselfish as Jesus; when like him, our one thought of delight is that God is, and is what he is…then, darling, you and I and all will have grand liberty wherewith Christ makes free—opening his hand to send us out like white doves to range the universe. —George MacDonald, letter to his dying daughter

I haven't been cheated out of being a complete person—I'm just going through a forty-year delay, and God is with me even through that. Being "glorified"—I know the meaning of that now. It's the time, after my death here, when I'll be on my feet dancing.  —Joni Eareckson Tada, What About Heaven and Hell

If Jesus' resurrected body is a clue, along with accounts of angels appearing to a host of other biblical worthies, I surmise that we will transport ourselves not only across but also through space—and with what by earth standards would seem incredible speed. Anyone who has envied a hawk's ability to soar or a whale's to dive can get enthusiastic about heavenly release from present limitations of mobility. —Arthur Roberts, Exploring Heaven

These small and perishable bodies we now have were given to us as ponies are given to schoolboys. We must learn to manage:  not that we may someday be free of horses altogether but that someday we may ride bare-back, confident and rejoicing, those greater mounts, those winged, shining and world-shaking horses which perhaps even now expect us with impatience, pawing and snorting in the King's stables. Not that the gallop would be of any value unless it were a gallop with the King; but how else—since He has retained His own charger—should we accompany Him? —C.S. Lewis, Miracles

Throughout eternity we will live full, truly human lives, exploring and managing God's creation to his glory. Fascinating vistas will unfold before us as we learn to serve God in a renewed universe. —Edward Donnelly, Biblical Teaching on the Doctrines of Heaven and Hell

I suspect that every saved soul in heaven is a great wonder, and that heaven is a vast museum of wonders of grace and mercy—a palace of miracles, in which everything will surprise everyone who gets there. —Charles Spurgeon, "Feeble Faith Appealing To A Strong Savior"

Then Aslan turned to them and said, "You do not yet look so happy as I mean you to be."

Lucy said, "We're so afraid of being sent away, Aslan. And you have sent us back into our own world so often."

"No fear of that," said Aslan. "Have you not guessed?"

Their hearts leaped and a wild hope rose within them.

"There was a real railway accident," said Aslan softly. "Your father and mother and all of you are-as you used to call it in the ShadowLands—dead. The term is over: the holidays have begun. The dream is ended: this is the morning."

And as he spoke he no longer looked to them like a lion; but the things that began to happen after that were so great and beautiful that I cannot write them. And for us this is the end of all the stories, and we can most truly say that they all lived happily ever after. But for them it was only the beginning of the real story. All their life in this world and all their adventures in Narnia had only been the cover and the title page; now at last they were beginning Chapter One of the Great Story, which no one on earth has read; which goes on forever; in which every chapter is better than the one before.  —C.S. Lewis, The Last Battle

Everyone raised his hand to pick the fruit he best liked the look of, and then everyone paused for a second. This fruit was so beautiful that each felt, "It can't be meant for me . . . surely we're not allowed to pluck it."

"It's all right," said Peter. ". . . I've a feeling we've got to the country where everything is allowed." —C. S. Lewis, The Last Battle

What will these glorified human beings be able to do in their transfigured universe, on their transfigured earth? The simplest answer seems to be: whatever they wish. For according to an old theological dictum heaven will mean the satisfaction of every rational desire. And their transfigured cosmos will obviously be an 'extension of heaven,' wide open to whatever use the glorified men will wish to put it. It will be theirs to use and develop into an even better and better universe. There will be no conflicts, no enmities, no hatred, no wars, no property bounds, no segregation, no discrimination. There will be abundant space and abundant opportunity for everyone to do whatever he wishes and wherever he wishes. —E. J. Fortman, Everlasting Life After Death

There will be new planets to develop, new principles to discover, new joys to experience. Every moment of eternity will be an adventure of discovery. —Ray C. Stedman, "The City of Glory"

I once scorned ev'ry fearful thought of death,

When it was but the end of pulse and breath,

But now my eyes have seen that past the pain

There is a world that's waiting to be claimed.

Earthmaker, Holy, let me now depart,

For living's such a temporary art.

And dying is but getting dressed for God,

Our graves are merely doorways cut in sod. —Calvin Miller

I feel within me that future life. I am like a forest that has been razed; the new shoots are stronger and brighter. I shall most certainly rise toward the heavens the nearer my approach to the end, the plainer is the sound of immortal symphonies of worlds which invite me. For half a century I have been translating my thoughts into prose and verse: history, drama, philosophy, romance, tradition, satire, ode, and song; all of these I have tried. But I feel I haven't given utterance to the thousandth part of what lies within me. When I go to the grave I can say, as others have said, "My day's work is done." But I cannot say, "My life is done." My work will recommence the next morning. The tomb is not a blind alley; it is a thoroughfare. It closes upon the twilight, but opens upon the dawn.  —Victor Hugo, The Future Life

To come to Thee is to come home from exile, to come to land out of the raging storm, to come to rest after long labour, to come to the goal of my desires and the summit of my wishes. —Charles Spurgeon, Morning and Evening

I said of this poor body [Spurgeon had many health problems and underwent much suffering], "You have not yet been newly created. The venom of the old serpent still taints you. But you shall yet be delivered. You shall rise again if you die and are buried, or you shall be changed if the Lord should suddenly come today. You, poor body, which drags me down to the dust in pain and sorrow, even you shall rise and be made remade in the redemption of the body. For the new creation has begun in me, with God's down payment of his Spirit."

Oh beloved, can't you rejoice in this? I encourage you to do so. Rejoice in what God is doing in this new creation! Let your whole spirit be glad! Leap down, you waterfalls of joy! Overflow with gladness! Let loose the torrents of praise! —Charles Spurgeon, "God Rejoicing in the New Creation," Sermon #2211, from We Shall See God

Death may bend his bow and fit the arrow to the string. But we laugh at you, oh death! And you, oh Hell, we will despise! For over both of you enemies of mankind we shall be more than conquerors through him who loved us (Romans 8:37). We shall stand invulnerable and invincible, defying and laughing to scorn our every foe. And all this because we are washed from sin and covered with a spotless righteousness…

Brothers and sisters, lift up your heads. Contending with sin and cast down with doubts, lift up your heads and wipe the tears from your eyes. There are days coming, the likes of which angels have not seen, but you shall see them. —Charles Spurgeon, from We Shall See God

I shall rise from the dead. . . . I shall see the Son of God, the Sun of Glory, and shine myself as that sun shines. I shall be united to the Ancient of Days, to God Himself, who had no morning, never began. . . . No man ever saw God and lived. And yet, I shall not live till I see God; and when I have seen him, I shall never die. —John Donne, The Works of John Donne
See also Why We Don't Need to Fear the Moment of Our Death. Browse more resources on the topic of Heaven, and see Randy's related books, including Heaven.