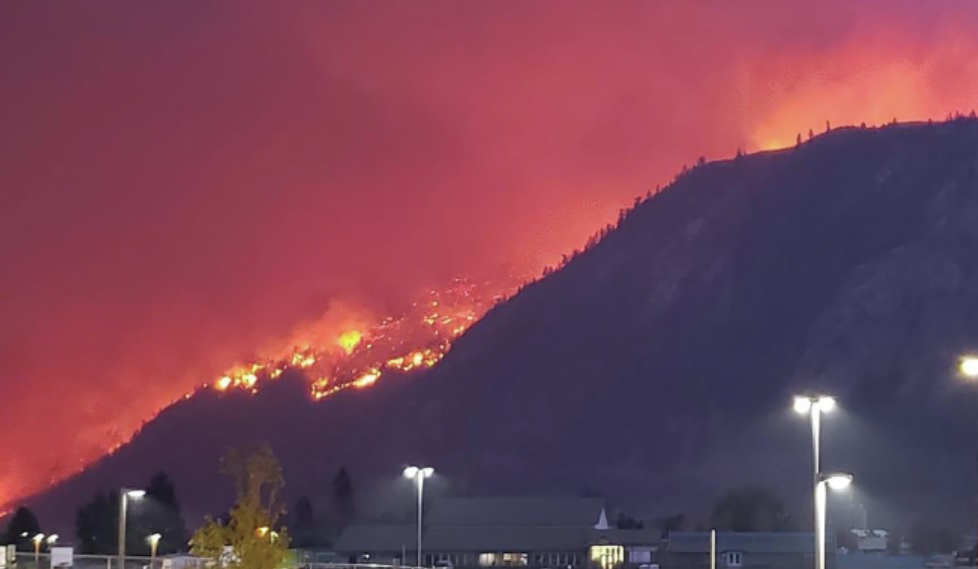 NW Baptist Newsletter,
Compiled from reports by Northwest Baptist Disaster Relief and Baptist Press staff George Schroeder & Tess Schoonhoven
September 23, 2020
Recovery from devastating wildfires that roared through the Pacific Northwest states so far this summer will take months for thousands of residents, but many Northwest Baptist churches and their members began doing their part to help in the early stages of the emergencies.
"Pray for Northwest pastors and their communities," urged Gary Floyd of the Northwest Baptist Disaster Relief leadership team. "One of the most challenging ministry dynamics of wildfires and large evacuations is dealing with the missing — some found, some recovered, some never recovered. Pray that pastors and churches will be sensitive and caring to the communities and families."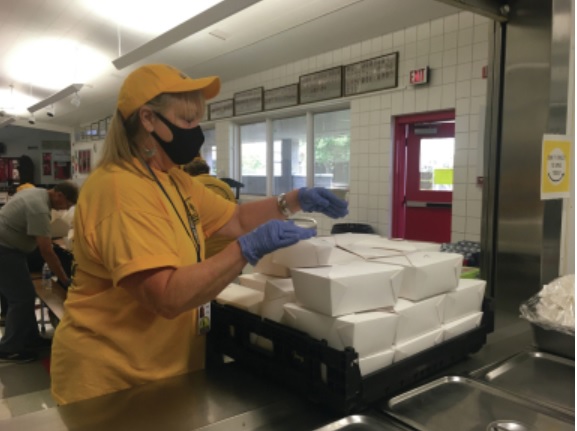 One NWBC pastor will be caring for church members and community residents as he deals with his own loss. Rich Cole of Mill City (OR) Baptist Church lost his home in the Beachie Creek Fire.
"I do not know the rebuild process, but we will learn how it's done," Cole said in a social media post. "With the help of God and family and friends we are okay, warm, fed, clothed. Many in our home town are much worse off. Please don't forget to pray for and help them too."
Requests for help are expected to take multiple forms in the coming weeks and months, Floyd noted.
Jesi Arnold led a team of Northwest Baptist Disaster Relief volunteers in providing meals in Brewster, WA, to support early relief efforts related to the large Cold Springs Fire in central Washington. Growing fire concerns there led to the effort being closed down after a few days, but not before more the team provided more than 1,100 meals to residents and emergency personnel.
In Clackamas County near Portland, another large area of western Oregon affecting thousands of resident under varying evacuation warnings and orders, Kenton Johnson of Trinity Baptist Church in Damascus, OR, managed a team of chaplains ministering to evacuees stationed temporarily in the parking lot of a popular mall off of Highway 205. For several days in mid-September, the chaplains offered support to evacuees in partnership with Red Cross and Salvation Army relief efforts.
Pastor Rusty Massey of Trinity Baptist in Damascus and Ken Harmon, director of Northwest Collegiate Ministries and associate pastor of Northwest Contexture Congregations, ministered to families via toy distribution and other needed items, according to Floyd.
A number of churches opened their buildings to residents needing a place to stay due to evacuation from their homes, needing relief from hazardous air quality conditions caused by thick smoke from the fires or obtaining needed supplies or food items. Among those NWBC churches in Oregon were New Hope Baptist in Creswell, Grace Baptist in Rogue River, Solid Rock Baptist in Portland, Pathway Church in Gresham and Highland Baptist in Redmond, just to name a few.
"It's been an awesome experience to see people responding so faithfully and so well," said Barry Campbell, pastor of Highland Baptist and current NWBC president.
Crystal Batti, one of Highland's members, was instrumental in coordinating a distribution of critical supplies to about 100 evacuees staying temporarily at a local motel.
"We are doing whatever we can to put food in their bellies, clothes on their backs and love them where they are," Batti told the Argus Observer.
"We've had forest fires," said Len Arney, a retired assistant school superintendent and a lifelong resident of Springfield, OR. "We just haven't had one like this."
Arney is an elder at East Side Baptist Church, which opened its doors to any who needed shelter. Arney said some RVs were making use of the church's parking lot.
Church leaders have had conversations with a long-term care facility on Springfield's eastern edge about temporarily housing its residents if evacuation of the care facility becomes necessary.
East Side Baptist had utilized its clothing closet to provide clothing to evacuees. The church was also partnering with One Hope Lane County, a network of pastors, ministry leaders, churches and local businesses, to help provide support including chaplaincy services.
"So much of the upper part of the McKenzie (River Valley), we just don't know yet," Arney said. "We've seen some pictures, and it's devastating."
Randy Adams, executive director of the Northwest Baptist Convention, said some churches are partnering with other organizations including the Red Cross to provide meals or offer their facilities as staging areas. Disaster relief chaplains have been sent out to minister to affected communities in both states.
"It's part of a really tough year for our country," Adams said. "But our churches here are extremely resilient, and they're willing to help each other out. One thing I've noticed is a lot of reaching out to places and churches that are impacted most. Our pastors pull together during a time like this."
Arney said he'd "never experienced anything like this. Layer it on top of the whole coronavirus thing, and it's just been crazy." But he added:
"It will come back. It's amazing how it renews itself, and it'll grow back."