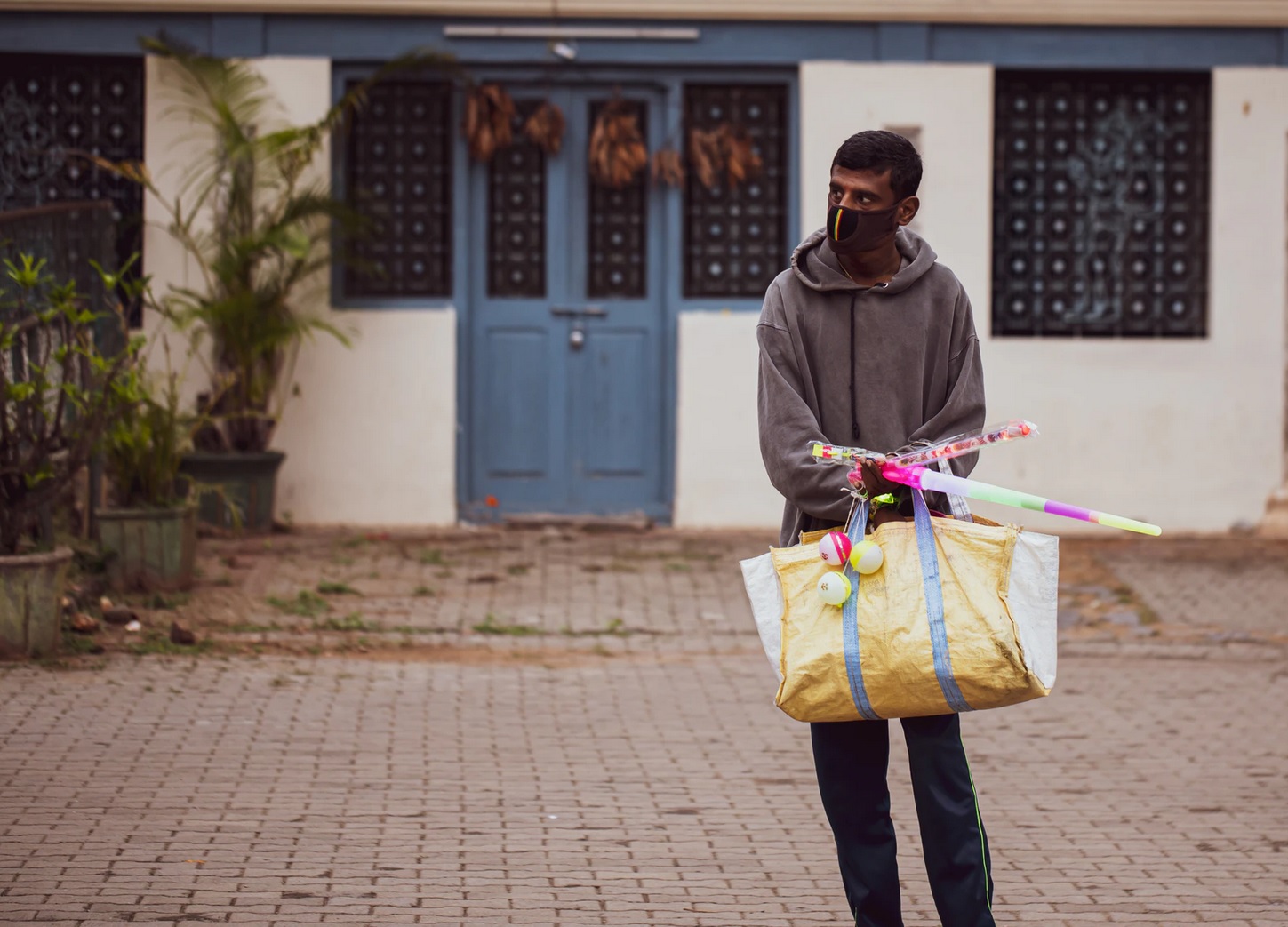 By Randy Alcorn
Eternal Perspectives Ministries, Sandy Oregon
Please visit his blog
For several months, international organizations have been sounding the alarm about how the cascading effects of COVID-19 will impact the vulnerable and poor around the world.
A new report from the United Nations published in the medical journal The Lancet estimates well over 100,000 children will starve to death in 2020 due to the economic fallout from the economic restrictions of the U.S. and other Western nations.

…Back in April, World Food Program Executive Director David Beasley warned that a looming "hunger pandemic" caused by the fallout of economic shutdowns would likely bring "the worst humanitarian crisis since World War II."

Beasley's organization predicted that an additional 130 million people could be on the brink of starvation by the end of 2020 because of the world's response to the virus.

The agency also reported that 300,000 people could die due to starvation every day over a three month period, meaning shutdown-related deaths would far surpass the novel coronavirus' total death count.
That statistic on millions of people dying worldwide of starvation hits me hard, and as the months go on it gets more serious. Because caring for the vulnerable and needy is at the heart of our ministry, we at EPM are gravely concerned about this.
Let me share a few thoughts on love and giving, before including information about some excellent ministries working to help those in need.
As God's people, may we remember that our love for God and others is not merely sentiment or words; it is something we actively give—both to God and to people. Imagine if God had stayed in Heaven and, instead of sending His Son, sent us a message through an angel: "Too bad you're going to Hell. Remember, though, I love you!" Instead, He loved us as Immanuel, God with us.
If our love is genuine, when we see the picture of a hungry child or hear about these immense needs, we don't just feel bad for the moment or merely think, I wish that child weren't hungry. Love finds a way to help feed that child or children like him. Love means giving.
Consider these words: "By this we know love, that he laid down his life for us, and we ought to lay down our lives for the brothers. 17 But if anyone has the world's goods and sees his brother in need, yet closes his heart against him, how does God's love abide in him?" (1 John 3:16-17).
This passage portrays love as inseparable from giving. In fact, it's impossible to truly love without giving. No, we can't give everything to everybody. Yet to withhold our money and possessions from the needy is to withhold from them God's love and compassion. God doesn't need our help—He could do everything without us. But He chooses to entrust us with His mission of love. We are the body of Christ, His hands and feet to the needy.
That brings me to tomorrow, Tuesday, December 1, which is Giving Tuesday. I encourage you and your family to consider giving generously to some of the following ministries in their efforts to help alleviate suffering. We've included information and statistics from them about the effects of COVID-19 on people worldwide, including on persecuted Christians:
ACTION Field Workers in Africa, Asia, and the Americas are already working to distribute emergency food supplies to desperate families in seven different countries. These families are struggling to buy food due to loss of work during the lockdown. ACTION desires to help provide their daily bread in the name and love of Christ.

Painful isolation. Debilitating poverty. Horrendous neglect. Starvation… These are the daily realities that families impacted by disability wake up to every morning.

And while the whole world has experienced extreme health and economic crises as a result of COVID-19, children and adults living with disability have been hit the hardest. This global pandemic has exposed the devastating needs of these marginalized families in unimaginable ways.

In countries like Peru, families' worst fears have come true. Parents can no longer buy or sell goods, and children wonder if or when they will eat next.

As the death toll rises due to COVID-19, children impacted by disabilities are no longer receiving necessary therapies or needed medical care. They are being pushed even further into the margins of life and their already frail bodies are succumbing under the strain. In their desperate search for clean diapers, sanitizer or soap, parents dare not even dream of the luxury of a wheelchair that would lift their little child off the cold, dirt floor of their one room home.

The coronavirus pandemic is a health crisis, but for many poor people around the world, it is also a crisis of food and basic needs. When the coronavirus forced countries to close their borders and brought societies and economies to a standstill, many day laborers and others living in poverty were in immediate trouble. By locking down, poor people wouldn't be able to work or collect the daily wages they depend on survive.

Christians were, of course, also affected in this way. Poor Christians saw their ability to buy basic supplies and necessities disappear, almost overnight.

But many Christians were hit twice as hard.

Christians living in places where they are persecuted for their faith have often been discriminated against in government aid and relief. We've heard stories from Bangladesh, India, Indonesia, Nigeria and elsewhere, all saying the same thing: Christians who have been told they don't get food or medical aid because they follow Jesus.

Our field team plans to rush emergency food kits to 50,000 persecuted Christians in Asia alone in the coming weeks—as well as other efforts worldwide.

Without the ability to continue treatment and a six-month disruption in access to antiretrovirals, AIDS-related deaths could double in sub-Saharan Africa in 2020 alone.

80 million children are at risk for contracting preventable diseases because immunization services at many health centers have slowed or stopped.

Essential maternal and child health interventions are being reduced and could result in maternal mortality rising from 8% to 38% and children under 5 mortality from 9.8% to 44.7%.

With no access to these life-saving health services, COVID-19 could undo years of progress.

Last month, Oxfam projected that the number of people experiencing crisis-level hunger could reach 270 million in 2020 as a result of the coronavirus pandemic – an increase of over 80%.

An estimated 243 million women and girls around the world have been subjected to sexual and/or physical violence by an intimate partner in the last 12 months. Experts warn that this number is likely to increase dramatically as security, health and money worries heighten stress within homes, and confined living conditions place women at heightened risk.

It is estimated that 85 million more girls and boys may have been exposed to either physical, sexual or emotional violence as a result of COVID-19, and as many as 30 million children's lives are in danger of secondary health impacts such as exposure to deadly diseases like malaria, lack of immunizations and malnutrition as health systems are overwhelmed by COVID-19 patients. What's more, millions more children are at increased risk of child marriage and child labor over the coming years as family livelihoods evaporate, pushing families to identify other forms of income that harm children.

(See World Relief's series COVID and the Issues.)

The COVID-19 pandemic has been tough for all of us here in America. As hard as this has been for us, the effects of the virus are absolutely devastating in some of the toughest places on earth where people already struggle because of hunger, poverty, and war. Requests for critical emergency assistance are pouring in from our field staff leaders. Their pleas are heartbreaking:

"Many will die not from the coronavirus, but they will starve …"—Peru
"Because our country is locked and everything is closed, there is no one to help refugees." —Middle East
"Our nation is not prepared at all. We are merely a death trap waiting to happen." —Zimbabwe
"As a country we have no capacity to respond effectively should the cases of the disease begin to multiply." —Zambia