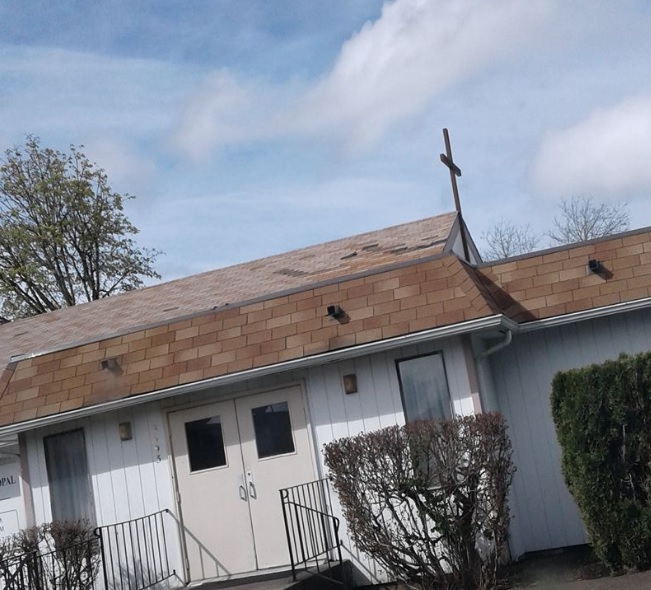 By Faith News Note,
The church teaches that Jesus died to save sinners, even the people who stole the 9-foot-tall oak cross in October.
Workers repairing the siding of the Pauline Memorial AME Zion Church temporarily removed the handmade stained cross with a six-foot crossbeam. They set it in the pastor's parking spot while they left for about 40 minutes. When they returned, it was gone.
Through the years, the church has been targeted by others.
Pastor Kathy Parrish offered forgiveness to whoever stole the cross but asked for its return. The cross was handcrafted in 2012 and erected on the church's east roof peak to draw attention from passersby on Interstate 5.
The church, which is affiliated with the African Methodist Episcopal Zion Church, has a history of being targeted by racists. An arson fire destroyed the congregation's building in April 1976. The church found a new home, but vandals have fired BBs, tossed rocks to shatter windows, and poured oil over choir robes.