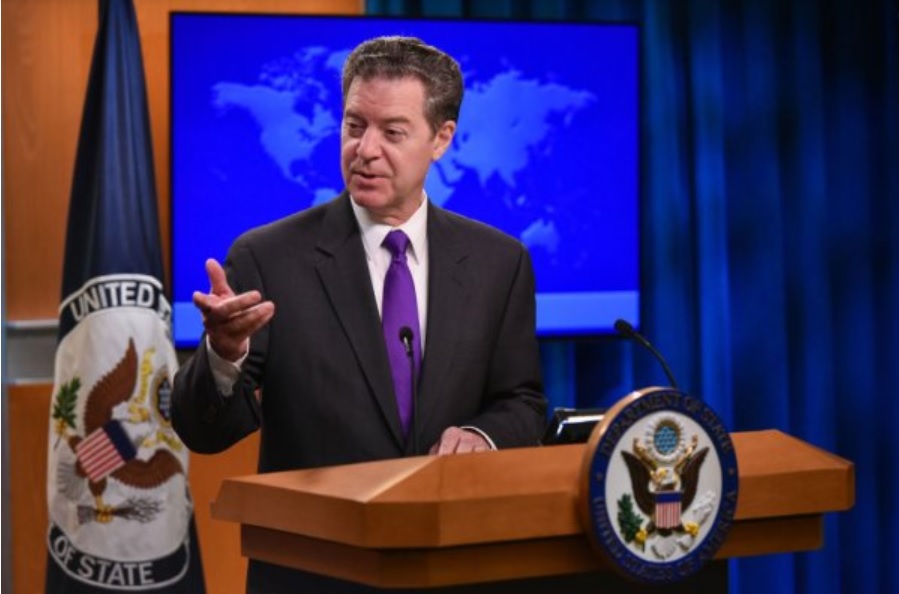 Kennedy Lee
Institute for Religion and Democracy
Juicy Ecumenism Blog
United States Ambassador-at-Large for International Religious Freedom Sam Brownback expressed that nations who persecute Christians should know "their days are numbered," at an event hosted Wednesday by persecution watchdog Open Doors USA. At this annual event, Open Doors unveils their yearly world watch list report on nations in which Christians are persecuted most harshly.
This year's event highlighted how COVID-19 and emerging technologies have accelerated a spread of anti-religious bigotry. Both prominent policy makers and analysts were joined by citizens recounting first-hand experiences of religious bigotry and persecution in countries around the globe.
"Governments and extremists are using COVID-19 and technology as a justification for persecution," asserted Open Doors CEO David Curry who moderated the virtual event. His assertions are based on the organization's data, which he describes as the "premier grassroots data" on Christian persecution worldwide.
Curry elaborated that no state has used technology in these efforts more effectively than China. In fact, China has reentered the top twenty on Open Doors' list of countries where it is most difficult to be a Christian for the first time in a decade. Open Doors listed China as the 17th country in which it is hardest to follow Jesus.
The watch list's top ten countries for this year are: North Korea, Afghanistan, Somalia, Libya, Pakistan, Eritrea, Yemen, Iran, Nigeria, and India. North Korea was ranked number one on Open Doors' list for the twentieth year in a row.
One of the featured speakers was the Rev. Jonathan Liu, founder of the Chinese Christian Fellowship of Righteousness and a former pastor in China. Liu described how China is seeing an increasingly repressive environment in which Christians who want to go to church have to register their ID and cell phone number, couples have been forced to quit the church or their children will not be welcome in school, and some doctors and teachers have been forcibly asked to sign a pledge to quit the church and give up the Christian faith in order to work.
Dr. Chris Meserole, director of research and policy at the Artificial Intelligence and Emerging Technology Initiative at the Brookings Institution, spoke to how technology has been used to persecute religious minorities in China, especially in light of the COVID-19 pandemic.
Meserole insisted that the post-World War II liberal democratic order is greatly threatened by these emerging technologies in China. "It's not a problem that's going to stay in China, unfortunately," he stated.
Open Doors' Curry highlighted other nations, describing how nationalism is allowing countries and communities to deny aid to religious minorities during the ongoing pandemic. One such country is India, which rose to the top ten on this year's list.
"The message seems to be in India that you are not really an Indian citizen unless you are a Hindu,'" stated Curry.
Curry made similar comments about countries such as Turkey, which rose from number 36 on last year's list to 25 on the 2021 watch list.
Despite the unprecedented levels of persecution as governments and extremists alike use the COVID-19 pandemic and emerging technologies to persecute religious minorities, especially Christians, some event speakers asserted that there is reason to be hopeful. Brownback, in insisting that the days are numbered for persecuting nations worldwide, highlighted increased efforts by countries across the globe to monitor religious persecution and act to defend the persecuted.
"The day will come when governments protect the rights of religious majorities and minorities to practice their religions freely," concluded the ambassador. The 2021 world watch list can be found here.