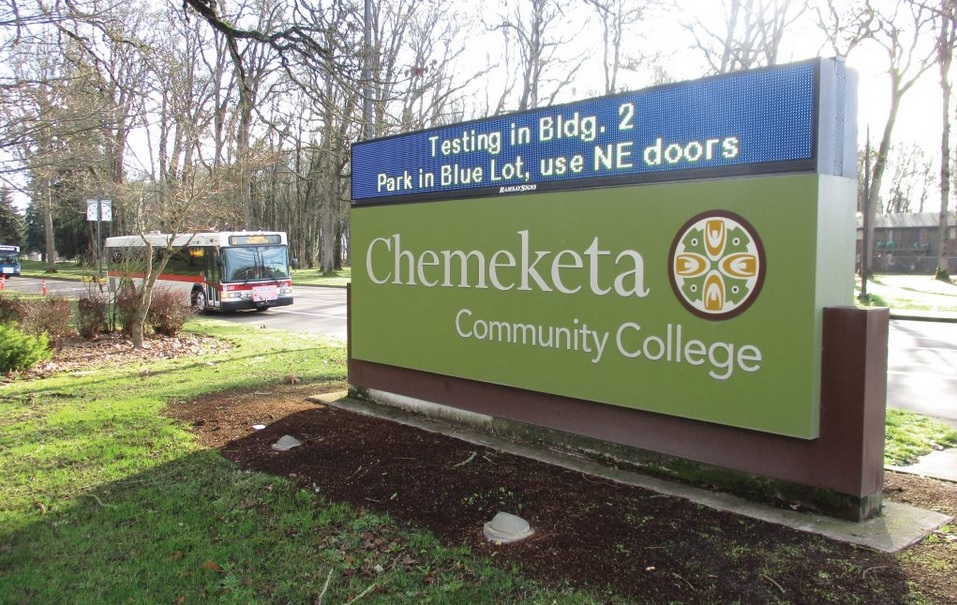 By Christian News NW
Subscribe
Settling a lawsuit filed by a pro-life student group, Chemeketa Community College here has agreed to change its policies so that all students can speak freely and openly on campus.
Represented by the Christian legal agency Alliance Defending Freedom, (ADF), Chemeketa's Students for Life chapter contended the college's previous policies were unconstitutional. Those policies restricted outdoor speech to two small areas — less than 1.5 percent of the 100-acre Chemeketa main campus in Salem — and required students to secure permission at least two weeks in advance before speaking in those areas.
"The only permit students need to speak on campus is the First Amendment," said ADF Legal Counsel Michael Ross. "Chemeketa Community College's previous policy placed a restriction on these fundamental freedoms by confining students to so-called 'speech zones' and requiring reservations weeks in advance. Thankfully, Chemeketa has agreed to revise these unconstitutional policies and help ensure that all students can engage in free expression on campus."
On behalf of Marcos Sanchez and Emma Howell, co-presidents of the Students for Life chapter, ADF attorneys filed the lawsuit last May after the school prevented the students from speaking on campus.
According to ADF, Sanchez and Howell desire to create a culture of life, love, and compassion on Chemeketa's campus by educating others on pro-life topics and providing practical benefits to others at Chemeketa, including passing out resources for a local pregnancy center. The students have refrained from doing so, however, to avoid violating the college's policies restricting speech.
Under the settlement agreement, Chemeketa has agreed to remove its speech zones, and the prior-permission requirement for these zones, both of which were used to silence students.
The college has also paid $25,000 in attorneys' fees for restricting speech and violating students' constitutional rights.
"Across the nation, we are seeing incredible opposition to the pro-life speech of our student leaders and volunteers as they speak for the defenseless and educate their fellow students on abortion," said Students for Life of America President Kristan Hawkins. "But the law and the Constitution are clear on the matter: Public schools cannot silence pro-life groups or force them to self-censor. We are thankful that Chemeketa Community College clarified that Students for Life —and all students — can participate in the open exchange of ideas and ensure that the entire college community is a 'free speech zone' for pro-life students and their peers."
Students for Life has 1,250 chapters at high schools, colleges and universities in all 50 states.