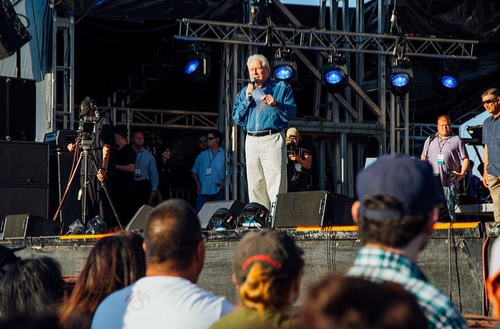 Faith News Note,
It was reported yesterday that beloved Oregon pastor, author and international evangelist Luis Palau has entered into hospice. His son posted these comments on Facebook:
"Sadly, at the beginning of the year that changed and Dad took a turn for the worse. He spent two weeks in the hospital in January, dealing with heart and lung issues. Although the doctors thought they had stabilized his condition and were happy to send him home, he returned to the hospital on Friday, February 19th.
After meeting with doctors, the decision was made to stop all treatment and start on hospice care. All the medications and treatments were proving to be too much for his body to handle. Last Tuesday, Dad returned home where he can rest, be more comfortable, and spend time with family.
We don't know exactly how much time we have left with Dad, but the end seems near. He is in good spirits and not in pain. We know this is probably hard for you to hear. Please know that the entire family is so thankful for your encouragement, prayers, and friendship.