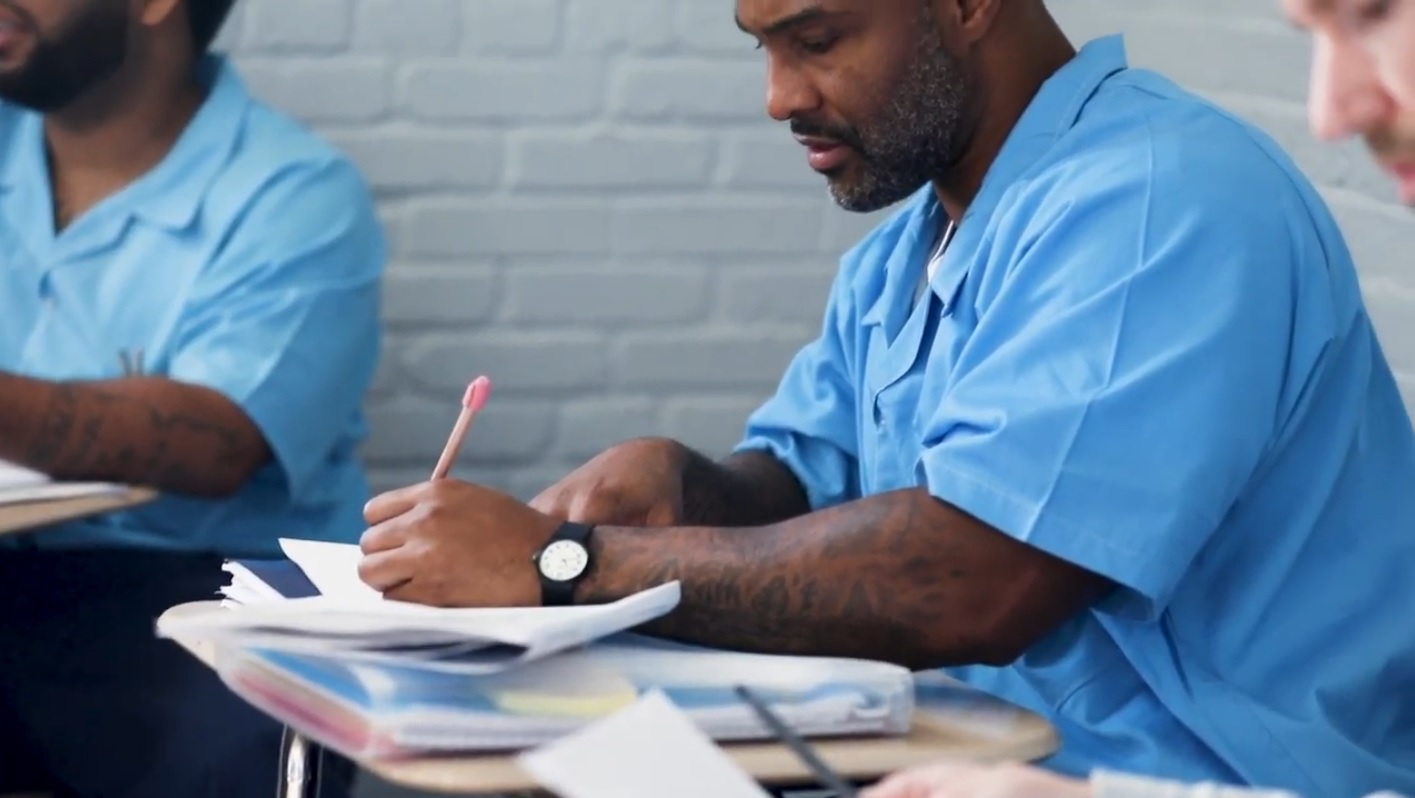 Corban University
Salem Oregon
This March, Paid in Full Oregon celebrated the first completed academic year of its inaugural class. Partnering with Corban University and the Oregon Department of Corrections, Paid in Full Oregon strives to change the culture of Oregon's prison system through the transformational power of education and the gospel. The nonprofit was founded by Senior Judge Tom Kohl after his long and personal journey with the United States criminal system, witnessing the power of grace and the gospel in transforming prison communities from the inside out.
Through Paid in Full's partnership with Corban, the nonprofit is able to offer fully-accredited, four-year bachelor's degrees to adults in custody (AICs), training and equipping them to minister within the state's prison system as spiritual and moral leaders. It's a unique way that Corban is embracing its mission to educate students who will make a difference in the world for Jesus Christ. Regardless of age or location, these AICs are Corban students and possess the unique capacity to reach a group of people who would be otherwise inaccessible to the University's mission.
Spearheading this initiative on Corban's end is Dr. Amit Bhatia, Director of the Oregon State Correctional Institution Extension. Through Bhatia's involvement, the Paid in Full program launched with more than 3,000 applicants, eventually accepting a class of 25 due to administrative limitations. These 25 men now have the opportunity to earn a Bachelor of Science in Liberal Arts with special emphasis in Psychology, Social Service, and Leadership, free of charge due to generous donations. After completing their degrees, these men will eventually be using their knowledge to minister to incarcerated men all throughout the state.
With over 95% of men in the prison system eventually released back into society, Bhatia sees the crucial role educational opportunity plays in the lives of these men, their families, and the community. "How do we want these men to come back into our communities? With a gun, or with a college degree?" Bhatia says. "When our graduates get out of prison and come back into the community, they have a huge impact. They are going to be instruments of doing good rather than doing evil."
Dr. Bhatia has his own experience with walking willfully down a negative path and has witnessed firsthand the power of education and the gospel to correct that path. As a teenager in India, Bhatia quickly found himself engaging with the wrong crowds. "I was on the edge of getting into gangs and drugs," he says. "And just through the sovereignty of God, I was admitted into another school and that changed my life completely."
Bhatia eventually went on to earn a scholarship to attend college in the US, earning a degree in computer science, math, and business. It was during these years that he came to a saving knowledge of Christ—a further transformation that led him to seminary, to serve as a pastor, and eventually to engage with ministering to others through higher education. "I have personal experience of what knowledge and education can do in the life of a person," Bhatia says. "That drives me to invest in the students that we have. God can take these AICs, regardless of what they've done, and transform their life."
The program's first cohort is currently in its second year of classes, and all students are on track to graduate in 2023. In spite of the difficulties of COVID, Paid in Full's second cohort was also able to begin classes in late February. Even in the program's infancy, Bhatia has already witnessed incredible growth in his students. "Our students are filled with a spirit of gratitude," he says. "In the midst of this disaster for them, they now have the opportunity to receive a Corban education. I've had students break down in tears with thankfulness for what God has done for them."
Bhatia's ministry is littered with stories of men who rediscover their self-worth through education. The impact is dramatic, not only on the men themselves, but on the community around them. "I had one student recently who said to me, 'I'm a criminal. I'm in prison. I've been rejected by my family,'" Bhatia recalls. "And he was sitting in class looking at me, and he stood up and thumped his chest and said, 'I'm a Corban University student.' I realized his self-image was changing—what he thinks of himself, how he sees himself. And his relationships with his family has started to change because he was changing as a person."
As Corban extends its missional reach into Oregon's prison system, Bhatia and his partners at Paid in Full look forward to the continual growth and support of the program, and the flourishing of its eventual graduates. In each of his students, Bhatia sees the potential for them to harness their own internal change as they move out in their ministry, utilizing their personal experiences to help transform the prison community form the inside out. "This is going to be a testimony," Bhatia says. "As students start to change and the family members start to see what God is doing in their lives, there's a ripple effect. And it's not just one person who is impacted. Every person that they come into contact with is going to see what God has done in their lives."
As students in the program begin to feel the transforming power of the gospel through their exposure to Christ-centered education, already the ripple effect of Corban's partnership with Paid in Full Oregon is being felt inside the broader prison community. "Prison walls are not going to stop the Spirit of God from moving in," Bhatia says. "Paid in Full and Corban University are simply getting to partner with what Jesus wants to do inside the prison. This was His initiative, and we are simply joining in."