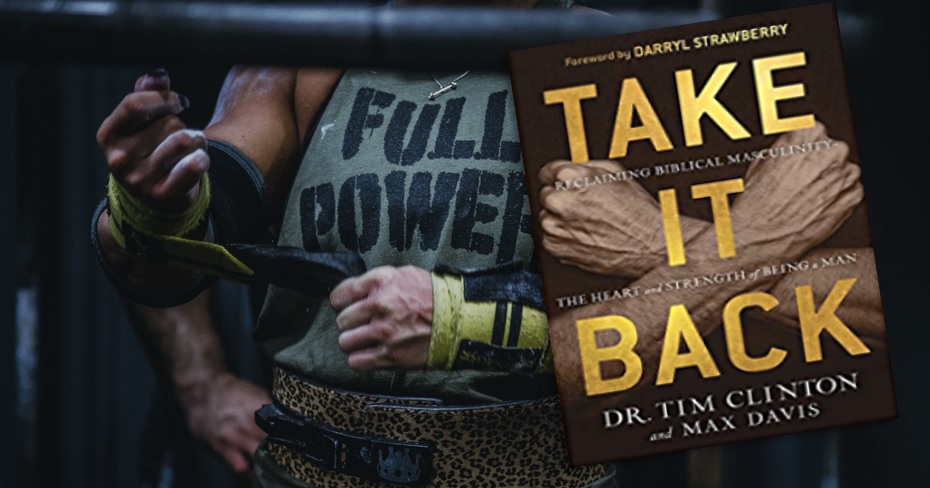 By Hamilton Strategies
A new book by Dr. Tim Clinton and Max Davis acknowledges that our culture is determined to redefine masculinity as something it was never meant to be.
But in "Take It Back: Reclaiming Biblical Masculinity – The Heart and Strength of Being a Man," the authors affirm that men matter, can be difference-makers in their circles of influence and have a positive impact on the culture.
"It's no secret that men today are getting a bad rap," Clinton writes in "Take It Back." "They are being painted as buffoons, absentees, porn addicts and toxic. But the truth is, the world desperately depends upon real men rising up in times of need. Right now, more than ever, God is calling men to be men. In a culture that wants to feminize them and keep them down, men need to know who they are, that God created them fully-masculine, and where their ultimate source of strength comes from."
In "Take It Back," Clinton, challenges readers to reject culture's redefinition, seeking biblical examples of true manhood. Fast-paced, filled with relevant biblical and contemporary stories of godly men like David, Nehemiah, George Foreman and Tim Tebow, "Take It Back" empowers men to be who God created them to be and to impact the culture that is in desperate need of their influence. Study and discussion questions at the end of each chapter make "Take It Back" a perfect resource for men's Bible studies and small groups.
Dr. Tim Clinton, EdD, LPC, LMFT, is president of AACC, the largest and most diverse Christian counseling association in the world. Clinton also serves as the executive director of the James Dobson Family Institute and cohost of Dr. James Dobson's "Family Talk," heard on nearly 1,400 radio outlets daily. A licensed professional counselor and as a marriage and family therapist, Clinton is recognized as a world leader in mental health and relationship issues and has authored or edited nearly 30 books. Clinton and his wife, Julie, have two children and one granddaughter.
Max Davis is the author of over 30 books that have been featured in USA Today, Publisher's Weekly, Bible Gateway and on the "Today" show and "The 700 Club." He holds degrees in journalism and biblical studies.
"Take It Back" will be released today, April 6, 2021 by Charisma House.
To book Tim Clinton for interviews or to request a review copy of "Take It Back," contact [email protected]