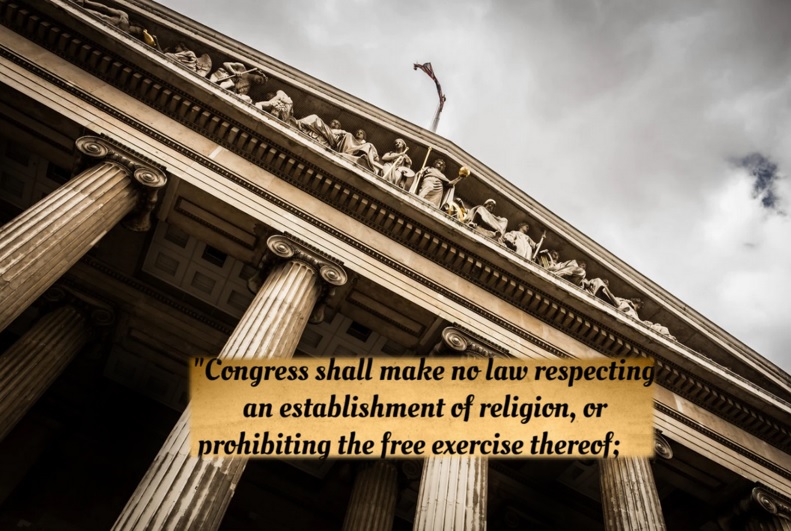 By Christian News Northwest
A federal lawsuit filed here several weeks ago could pose a major challenge to Christian colleges and universities across the nation, and directly involves several such schools here in the Northwest.
Filed March 29 in the U.S. District Court for Oregon by 33 current and former LGBTQ students at religious educational institutions against the U.S. Department of Education, the class action lawsuit seeks to strip the religious exemption from Title IX — which prohibits sex discrimination at federally funded educational programs — and thus require religious schools to end religious prohibitions on LGBTQ conduct or lose federal funding.
The lawsuit aims to prevent any students from using tuition grants, student loans and any other federal financial assistance at schools that operate according to traditional Christian beliefs on sexuality.
According to Alliance Defending Freedom (ADF) a Christian legal rights agency, the timing is deliberate, as the Biden administration has already said Title IX should be interpreted in a way ADF says would undermine religious freedom. ADF on April 12 asked the federal court to allow them to intervene against the lawsuit.
The 33 plaintiffs attended 25 different institutions nationally; one is a current stu-dent at George Fox University in Newberg, one is a former George Fox student and one is a graduate of Seattle Pacific University.
In the filing, all 33 describe discri-mination and other challenges experienced at their respective schools. But the Christ-ian universities, including the Northwest schools listed, say they are committed to being safe places for all students, including members of the LGBTQ community.
Representing the 33 students in the filing is Portland attorney Paul Southwick, a 2005 political science and history graduate of George Fox who then earned his law degree at the University of Michigan. Southwick, who ran unsuc-cessfully for an Oregon House seat in 2016, is gay. In 2019 he gave emotional testimony before Oregon lawmakers about trauma he says he went through as a George Fox student who did not publicly disclose his sexual orientation until his senior year. Years of counseling and conversion therapy did not change things, he said.
In 2012, Southwick helped create OneGeorgeFox, an alumni group that supports LGBTQ students. In his law practice he specializes in representing LGBTQ students, children and employees in civil rights matters.
The ADF's filing for intervention in the case was made on behalf of three Christian schools — including Corban University in Salem. The other two schools are William Jessup University in California and Phoenix Seminary in Arizona.
The current George Fox student named as a plaintiff, Audrey Wojnarowisch, is set to graduate next May. She came out as gay during her freshman year. In the filing, she explained that she desired to go to George Fox for many reasons, including its Christian culture that pledged to care for her as an individual. But while the student government issued a statement affirming George Fox's LGBTQ students, the university administration has reiterated school policy that prohibits "sexual immorality" and states sexual activity is reserved for one man-one-woman marriage. She says that policy discriminates against the LGBTQ community.
She also claimed that she was sexually assaulted during her freshman year but that the university failed to file a Title IX complaint about it after she reported it.
"I do not feel safe on campus. My needs and the needs of my fellow queer classmates are constantly being ignored and minimized," she stated in the lawsuit.
University spokesman Rob Felton said George Fox has found no record at all of Wojnarowisch reporting the assault. Since the lawsuit was filed, university staff contacted her and are working with her to implement appropriate supportive measures and to determine whether she wishes to pursue a formal investigation.
The former George Fox student mentioned in the lawsuit is Jaycen Montgomery, an openly transgender individual who was born female and now identifies as a male. Montgomery enrolled at the university in 2013 as a female and agreed to abide by the school's moral, ethical and spiritual policies. At some point after admission to George Fox, Montgomery decided to start living as a male and had gender legally changed to male.
Montgomery made headlines in 2014 when Southwick filed a federal Title IX complaint alleging the student experienced housing discrimination. Montgomery had requested to move from women's housing to live with men, but the school said no and sought other neutral accommodation. The university requested a religious exemption to its housing policy, which was eventually granted, and which closed Montgomery's com-plaint file.
Montgomery claimed George Fox's policies caused feelings of exclusion and of not being recognized, and left George Fox in March 2016 without graduating.
Another transgender going from a female to male identity is Spencer Vigil, who attended Seattle Pacific University. Vigil tried to come out on campus as transgender in 2019, and began using the first name Spencer but felt humiliated after a professor refused to call the student by that name. The university con-fronted Vigil after the student tried out for a male part in a stage production.
Feeling pressured by the school, Vigil signed a document acknowledging the student was violating the university's lifestyle expectations and which detailed the various types of discipline that could be faced.
The SPU graduate claimed to be "emotionally devastated" by it all, and still suffers from anxiety, depression and insomnia, the lawsuit stated.
David French, a nationally known commentator, predicted last month that the lawsuit "has no real chance of success. Existing precedent is resolutely against the plaintiffs, and it is overwhelmingly likely that their case will simply result in yet another decision strengthening the citadel of freedom."