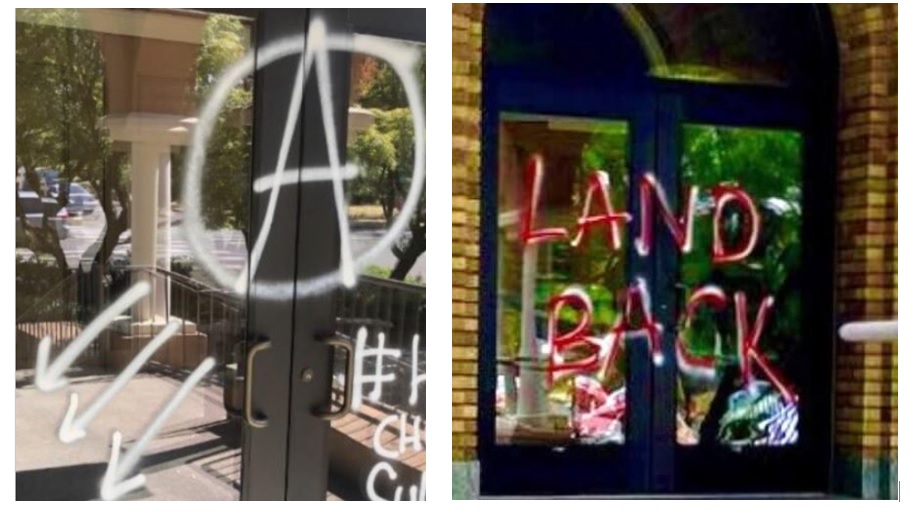 By Taxpayer Foundation of Oregon
Left-wing activists in downtown Portland vandalized the historic Holy Redeemer Catholic Church on Rosa Parks Way in mid-July. The culprits spray-painted the main entrance's glass doors with symbols and messages such as "land back" and "f— colonizers + their gods." While disappointed, Father Michael Belinksy, the associate pastor, said the vandalism pales in comparison to Christians who are denied their rights, tortured, and killed. Volunteers from the church and its staff removed the graffiti the following morning.
In June, Portland St. Patrick's was vandalized on two different occasions and had fires lit outside.
Portland's St. Francis of Assisi had protesters including children, splattered the church with red hand-prints a sign of blood.
Catholic Sentinel headline below: