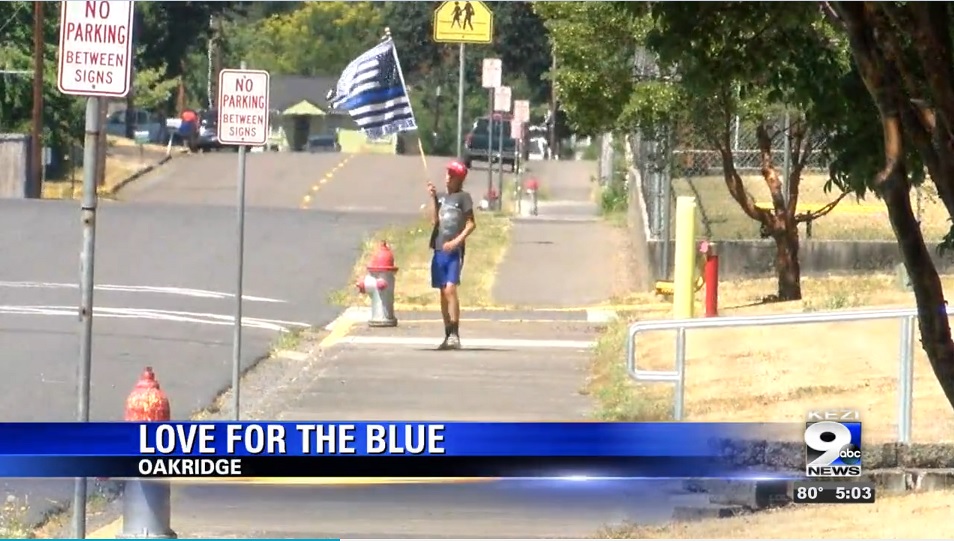 By A. Miller,
Faith News Note,
A Methodist pastor in Oakridge, Oregon, chastised an autistic teenager who waved U.S. and Blue Lives Matter flags in his sermon on "Patriotism with Open Eyes," and the boy's mother is not happy.
Pastor Ross Spencer of the Oakridge United Methodist Church has since apologized for pointing out the boy's flag-waving in his sermon "in celebration of the former president and his return to power."
In fact, 15-year-old Benjamin Davidson, whose father is a police officer, decided himself a year ago to show his love for his country and what he calls "his boys in blue" by waving flags, his mother, Priscilla, told KEZI 9 News. She described her son as a young man with a heart of gold who wants to spread his love for God and country.