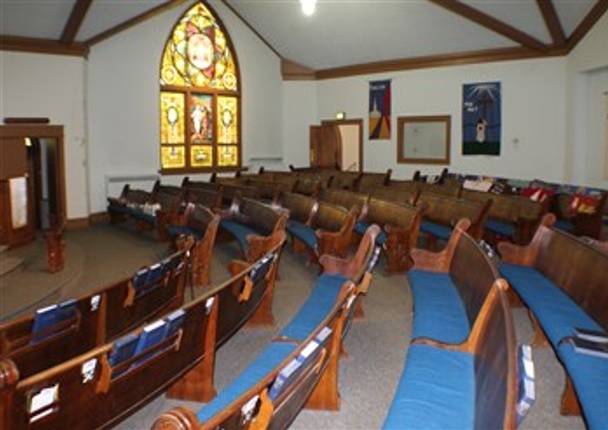 By Faith News Note,
After more than a century, the United Methodist Church of Pendleton disbanded, in large part because of the COVID-19 pandemic and loss of its physical church in 2019.
The Methodist congregation erected the stone building with stained glass windows in 1906 on land bought for $4,000. It survived several fires, including four arsons in 1977, but as the crumbling building aged it became a money drain on dwindling finances, according to The Oregonian/OregonLive. In 2019, the congregation sold the building for $350,000 to Portland developer Craig Clemens, who plans to convert it into residential units.
The small group of believers gathered in Pendleton's Community Room and then at Peace Lutheran, but the coronavirus pandemic put a stop to in-person worship, so they met online. The church still struggled financially and decided this summer to disband and distribute all remaining money among local nonprofits and two other Methodist churches.