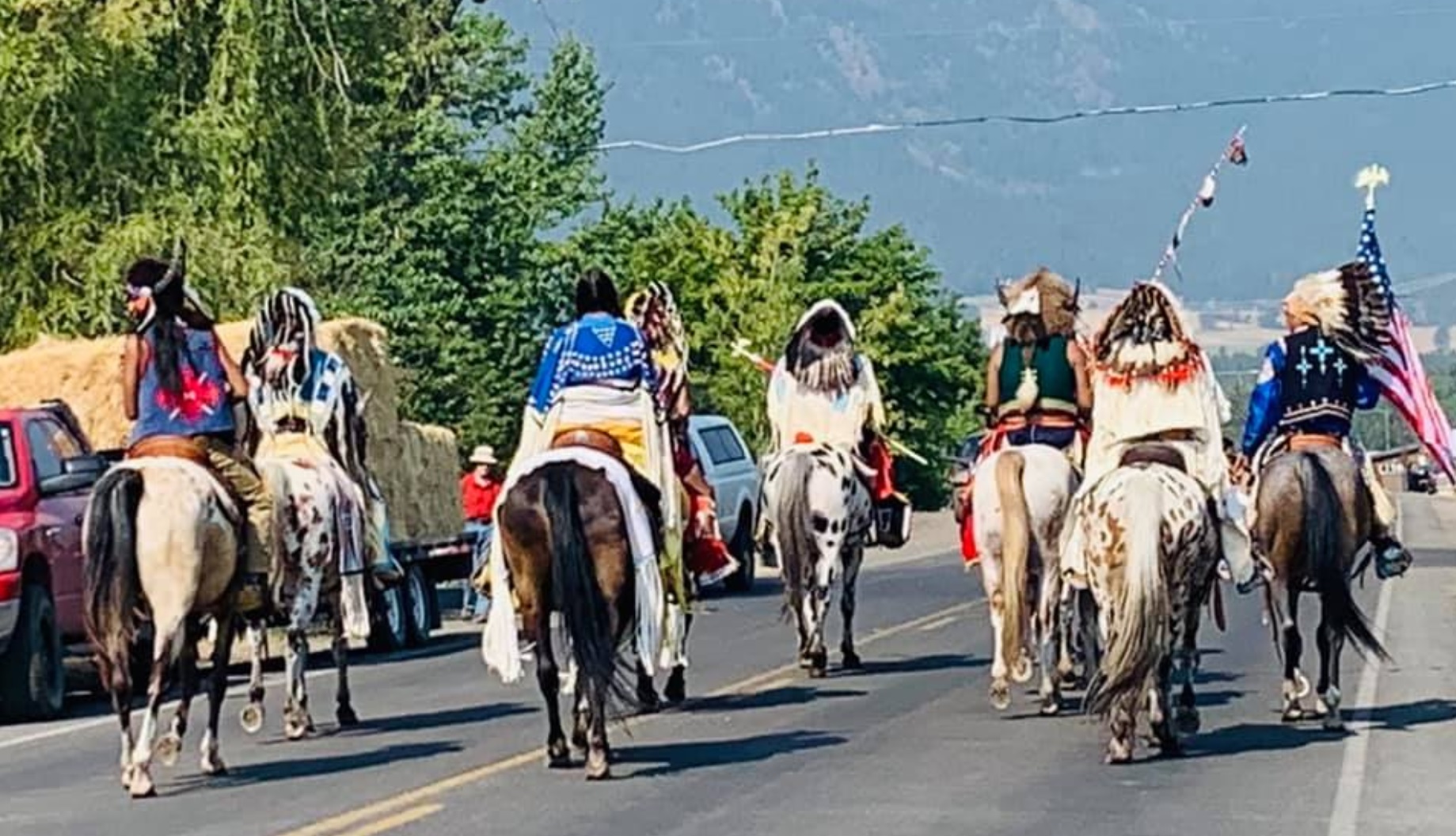 By Faith News Note,
(Photo: Nez Perce Facebook site)
Nez Perce tribal members rode on horseback onto farmland west of Joseph in the Wallowa Valley in late July—reversing the journey taken by their ancestors 144 years earlier when the band objecting to what they considered a "steal treaty" escaped on horseback to flee from the U.S. Army.
More than 200 people gathered to bless the former 148-acre Hayes Farm purchased by the tribe in December as part of an ongoing pursuit to regain traditional homelands. The farm was known by the tribe as Am'saáxpa, the place of boulders, according to the Wallowa County Chieftain.
In 1855, the U.S. government signed a treaty with the Nez Perce guaranteeing the tribe access to 7.5 million acres of its traditional land for hunting and fishing, but when gold was discovered near Pierce, Idaho, a new treaty cut the reservation to 750,000 acres.
A band of Nez Perce led by Young Chief Joseph opposed what they referred to as the "steal treaty," which excluded his traditional homeland in the Wallowa Valley and led to war in 1877. The charismatic chief left the Wallowa Valley on horseback and led his band toward Canada, but Army Brigadier Gen. Oliver O. Howard forced his surrender in October 1877. They were forced onto a reservation in Oklahoma and finally to the Colville reservation in Washington, where Joseph died in1904.
In recent years, the Nez Perce have repurchased parcels of their traditional homelands, including the 148-acre Hayes Farm west of Joseph bought in December.
The formal blessing provided a time of healing and homecoming for the Nez Perce, including Nimiipuu from scattered locations on the Lapwai, Idaho-based reservation. The tribe is working to incorporate the newly purchased property, including 15,000 acres near Clarkston, Washington, into the Nez Perce reservation.