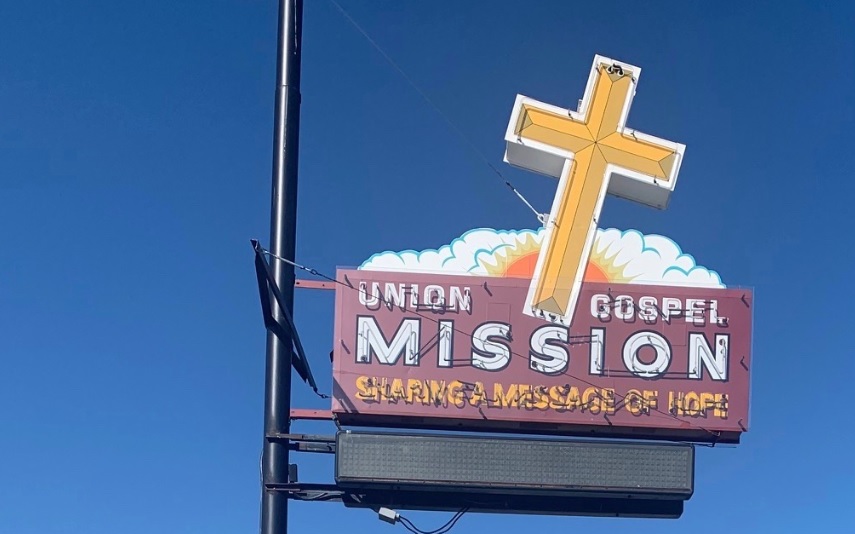 By Christian News NW,
Subscribe
Seventeen states, 20 current and former Washington state legislators, and numerous legal scholars and faith-based organizations have submitted to the U.S. Supreme Court, asking it to take the case of a Seattle faith-based ministry to the homeless. The Washington Supreme Court said Union Gospel Mission can be sued for declining to hire an applicant who does not share its religious beliefs.
Alliance Defending Freedom attorneys represent the mission, which provides food, shelter, addiction recovery, job placement, and legal services. The ministry's religious convictions and evangelization are the foundation for everything it does, and it says every staff member must share and live out thost beliefs.
"As the briefs filed with the Supreme Court rightly argue, churches and religious organizations have the First Amendment right to hire those who share their beliefs without being punished by the government," said ADF Senior Counsel and Vice President of Appellate Advocacy John Bursch. "Courts have consistently recognized that a religious organization's purpose will be undermined if the government forces it to hire those who do not share and live out the group's beliefs. That's why it's imperative that the U.S. Supreme Court take this case and ensure that the Washington Supreme Court cannot so flagrantly disregard this homeless ministry's right and need to hire only those who agree with its faith-based mission."
Matthew Woods applied for a lawyer position with the mission's legal-aid clinic — a position that involves talking with clients about Jesus Christ and attending worship services and prayer meetings in addition to providing legal advice. Woods sued the ministry after it declined to hire him because he doesn't share or live according to the ministry's Christian beliefs.
Among other things, Woods' application described no personal relationship with Jesus Christ, disclosed that Woods was not active in a local church, and did not provide his pastor's name and contact information as the mission required. He sued after the mission hired another candidate who shared its beliefs.
A Washington state trial court dismissed the lawsuit, recognizing the mission fell squarely within Washington's statutory ex-emption for religious nonprofits. But the Washington Supreme Court overrode the exemption and held that the mission has no First Amendment right to hire only people who share its beliefs.
As a result, Washington law now requires houses of worship and other religious nonprofits to employ those who contradict the beliefs they were created to foster unless a position qualifies for the Washington Supreme Court's narrow interpretation of a "minister." According to ADF, the decision threatens to undermine religious nonprofits like the mission that are organized around and designed to promote a specific, shared set of religious beliefs.
"Faith infuses every part of the work of gospel missions like Seattle Union Gospel Mission," explains a brief filed by Citygate, a 115-year-old nonprofit membership organization made up of more than 300 ministries that provide emergency services and life-transforming programs for the hungry, homeless, abused, and addicted throughout the United States and Canada. "Yet the decision … rewrites their internal religious structures, segregating personnel based on an artificial ministry/'secular' distinction and calling for an entangling inquiry into religious belief and practice. This cannot stand."
As a brief filed by 17 U.S. states notes, "The Washington Supreme Court's decision rests on an impoverished understanding of the First Amendment's protections for religious organizations … The state court's disregard for this court's precedent and this history is not unique. Rather, the decision is the latest warning that previously uncontested religious liberties are at risk of being sidelined by an increasingly popular brand of religious intolerance."
A brief filed by Washington state legislators contends that the Washing-ton Supreme Court displayed "shocking antireligious animus, and struck down the exemption on dubious state constitutional grounds. Religious social service organizations, private K-12 schools, and even houses of worship are left without legal protection from intrusive and potentially ruinous employment-related enforcement actions and lawsuits."