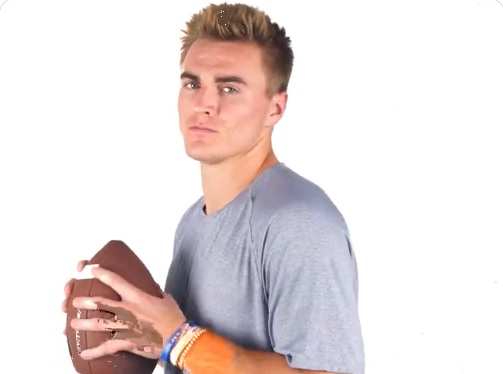 By Oregon Faith News Note:
After three years of playing for the Auburn Tigers, quarterback Bo Nix has transferred to Oregon as a grad student, saying "God has ordered my steps."
The successful quarterback described entering the transfer portal and leaving Auburn after 34 career games with the Tigers, his father's alma mater, as "the toughest decision I've ever made."
Nix, a five-star recruit from Pinson Valley High School in Alabama, started in 2019 as the Tigers' first true freshman quarterback since 1946, according to Sports Spectrum. During his Auburn career, he threw for 7,251 years and 39 touchdowns. An ankle injury sidelined his career temporarily in 2021.
He also won SEC Rookie of the Year in 2019 while playing for offensive coordinator Kenny Dillingham, who will hold the same position for the Ducks after head coach Dan Lanning hired him.
On his social media, Nix posted a video where he said, "I don't know what the next chapter of my life looks like, but I do know that whatever it is, God has ordered my steps and He has a plan for me like He does for everyone else."