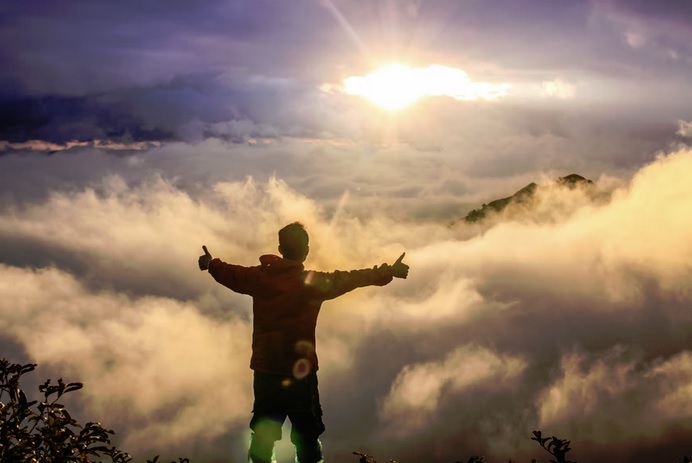 By Randy Alcorn
Eternal Perspectives Ministry
Oregon headquartered ministry
Because there will be continuity from the old Earth to the new, it's possible we'll continue some of the work we started on the old Earth. I believe we'll pursue some of the same things we were doing, or dreamed of doing, before our death. Of course, people whose jobs depend on aspects of our fallen world that will no longer exist on the New Earth—such as dentists (decay), police officers (crime), funeral directors (death), insurance salespeople (disability), and many others—will change their work in Heaven, but that doesn't mean they'll be unemployed. What's now an interest or hobby may become their main vocation. Others, however, may continue with work similar to what they do now, whether as gardeners, engineers, builders, artists, animal trainers, musicians, scientists, craftspeople, or hundreds of other vocations. A significant difference will be that they'll work without the hindrances of toil, pain, corruption, and sin.
Author Victor Hugo, in reflecting on his life's work, spoke profoundly of anticipating his work in Heaven:
I feel within me that future life. I am like a forest that has been razed; the new shoots are stronger and brighter. I shall most certainly rise toward the heavens the nearer my approach to the end, the plainer is the sound of immortal symphonies of worlds which invite me. For half a century I have been translating my thoughts into prose and verse: history, drama, philosophy, romance, tradition, satire, ode, and song; all of these I have tried. But I feel I haven't given utterance to the thousandth part of what lies within me. When I go to the grave I can say, as others have said, "My day's work is done." But I cannot say, "My life is done." My work will recommence the next morning. The tomb is not a blind alley; it is a thoroughfare. It closes upon the twilight, but opens upon the dawn.
I'm convinced that Hugo was right in saying that every Christian's life's work, though not always his or her vocation, will continue on the New Earth. After all, our calling to glorify God will never end. It applies as much here and now as it will then and there, and it will likely be fulfilled in many old ways as well as new ones.
In The Biblical Doctrine of Heaven, Wilbur Smith suggests, "In heaven we will be permitted to finish many of those worthy tasks which we had dreamed to do while on earth but which neither time nor strength nor ability allowed us to achieve."This is an encouraging thought. It saves us from frantically thinking that we have to do it all now, or from giving up in despair because of the limits of time, money, and strength, and the duties that keep us from certain things we'd love to do.
In Heaven Opened, James Campbell took comfort in this same idea:
This throws some measure of relieving light upon the painful mystery of a life brought to a sudden close in the fullness of its power. In the presence of such a tragedy we instinctively ask, Why this waste? Is all the training, discipline, and culture of this choice spirit to be lost? It cannot be; for in God's universe nothing is ever lost. No preparation is ever in vain. There is need up there for clear heads, warm hearts, and skilled hands. . . . If some kinds of work are over, others will begin; if some duties are laid down, others will be taken up. And any regret for labour missed down here, will be swallowed up in the joyful anticipation of the higher service that awaits every prepared and willing worker in the upper kingdom of the Father. . . . He will allow no heaven-born hope to be put to shame, but will bring to realization life's brightest visions.
What will it be like to perform a task, to build and create, knowing that what we're doing will last? What will it be like to be always gaining skill, so that our best work will always be ahead of us? Because our minds and bodies will never fade and because we will never lack resources or opportunity, our work won't degenerate. Buildings won't last for only fifty years, and books won't be in print for only twenty years. They'll last forever.