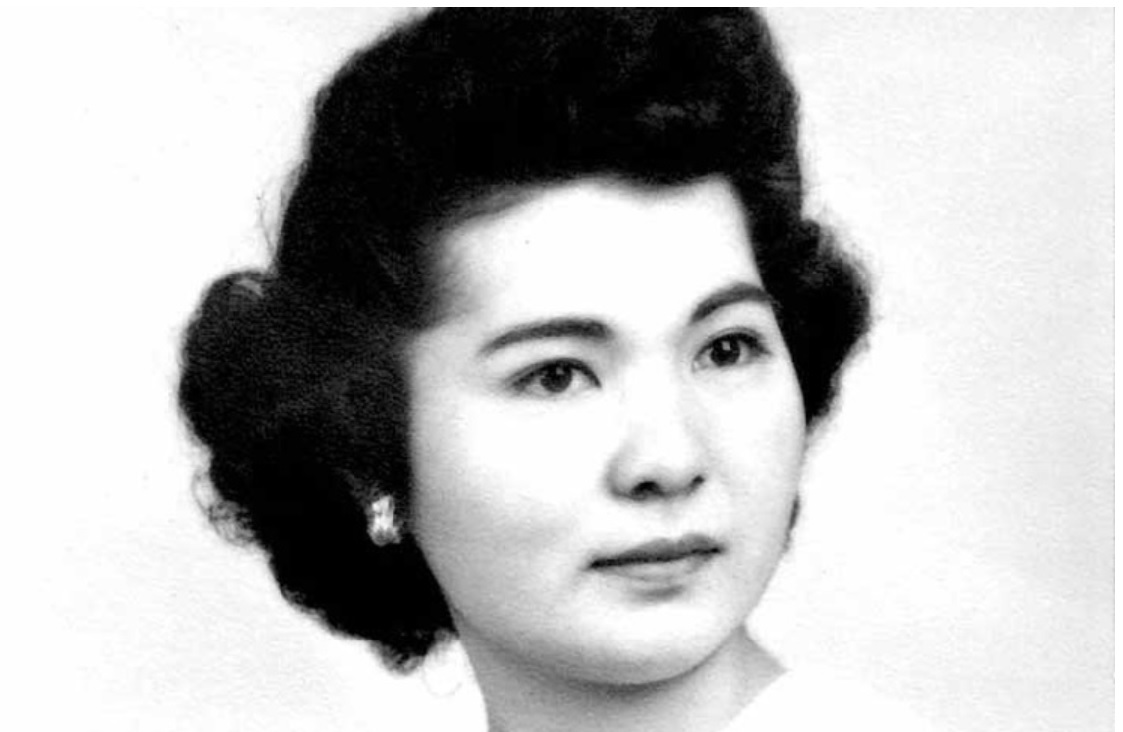 By Randy Alcorn
Eternal Perspectives Ministry
Oregon headquartered ministry
Alex Harris is a wonderful brother, and a true servant leader. When he attended Nanci's memorial service on May 15, I wasn't the only one who noticed he stayed until the very end doing the clean-up and didn't stop until the job was completely done. The fact that Alex is a young man, and was wearing a suit, stuck out.
I've shared about him and his twin brother Brett on my blog over the years. Together they wrote Do Hard Things when they were just eighteen. I said then, and I still say, that Alex and Brett are the real deal, Christ-centered young men of character and vision, committed to serving Jesus with humility and excellence. Alex, now an attorney, has worked as a law clerk for then-Judge Neil Gorsuch and Justice Anthony Kennedy and was named to Forbes 30 Under 30 for law and policy.
Recently I saw one of his tweet threads, talking about his grandmother Lily, mother to his wonderful mom, Sono Harris. (See what I've written about Sono.) The life God empowered Sono to live—with class, insight, and joy—is truly unforgettable. The heritage she left her family, and the rest of us, is stunning in its breadth and depth. It's not surprising that her mother Lily also lived a remarkable life.
Alex was responding to some tweets from Raymond Chang, who had visited Manzanar, one of ten concentration camps where Japanese Americans were incarcerated during World War II. Raymond explains that "The US unconstitutionally incarcerated 127,000 Japanese Americans in camps like this. Over 10,000 Japanese people were forced here." He describes a conversation he overheard: "When we arrived into the visitor center at Manzanar, a white couple walking out with their very young child said, 'This can't be true. The US would never do anything like this. This must be fake news.'"
I think what Alex shares in response is a terrific story, one we need a reminder of especially when someone was calling this part of history "fake news." He wrote:
Not fake news.

My grandma, Lily Yamasaki—an American citizen—was handed her high school diploma through a barbed wire fence. She was held at the Tule Lake camp.

During her incarceration, a neighbor wrote to oppose work release, stating that, while my grandma "was a good neighbor," she was "still a Japanese," "we do not know for sure whether they are loyal," and "our boys over there" (i.e. soldiers) would "not get that kind of treatment."

Here's a photo of grandma from around that time. Her only "crime" was being of Japanese ancestry on the west coast. The U.S. Supreme Court—where her grandson would one day serve as a law clerk—upheld the camps as constitutional.
Alex writes, "Here's a thread with more of my grandma's story."
My grandma, Lily Sato, passed away at 94. As a second-generation Japanese-American who endured the Great Depression, segregated schools, and U.S. internment camps, her life has been and will always be an inspiration. She didn't want a service, so this thread is my memorial.

Lily was born on April 11, 1925 in Sacramento to Manhichi and Chiyono Yamasaki. During the Great Depression, her family relocated to Florin, where she was forced to attend a segregated elementary school. "Talk about feeling second-rate," she later said. "That will do it."

When she was 16 and a senior in HS, Lily and her family were uprooted and placed into internment camps by the U.S. government after the bombing of Pearl Harbor. Her PE teacher brought her diploma to her, handing it over the barbed wire fence. That was her graduation.

After the war Lily met and married my grandpa, Frank Sato, an aspiring artist and decorated veteran of the most decorated unit in U.S. military history: the 442nd Infantry Regiment, made up almost entirely of Japanese-American soldiers.

Frank's left hip was shattered by a mortar burst in France. He spent 3 years in Army hospitals, underwent 24 operations, and spent 14 months in an all-body cast before his left leg was finally amputated. But while he was in the hospital he met Lily.

The young Sato family eventually settled in Dayton, Ohio, where my mom, Sono, was born, and where Lily worked as a secretary in the Overseas Department of National Cash Register. In 1960, she started her own business—a Japanese gift shop—with her sister, Kim.

Faith did not come until late adulthood. When my mom became a Christian in high school, she brought almost all of her family along with her. But Grandma was reluctant. "I grew up relying on myself, standing on my own two feet," she said. "I just couldn't turn it all over to Jesus."

Mom persisted and Grandma soon realized that "God was there all the time, giving me the strength, building up my character, molding me and working out the air bubbles." She could finally say: "God is good and through all the trials and testing He held us and strengthened us."

When she died, Grandma had 4 children, 16 grandchildren, and more great-grandchildren than I can reliably keep track of. And she managed to love and shape all of us in big and small ways. She was the first person to ask my wife and I, "So when are you two getting married?"

She was a tireless worker and amazing cook. She made traditional Japanese dishes and the best eggs on toast. Her Danish pastries, which she made in bulk, froze, and mailed to all of her kids/grandkids each December, were the highlight of breakfast every Christmas morning.

She was competitive. She beat us at everything: card games (especially the gambling game Hanafuda, though she rarely let us gamble), ping pong, Janken (Japanese version of Rock, Paper, Scissors), arm wrestling, even basketball (she was an all-star in the internment camps).

Just as she passed, Grandma lifted her arms, like she saw someone and was reaching out to embrace them. My mom? Her husband Frank? Jesus? I'm so glad she is with them. I love you, Grandma. See you soon.