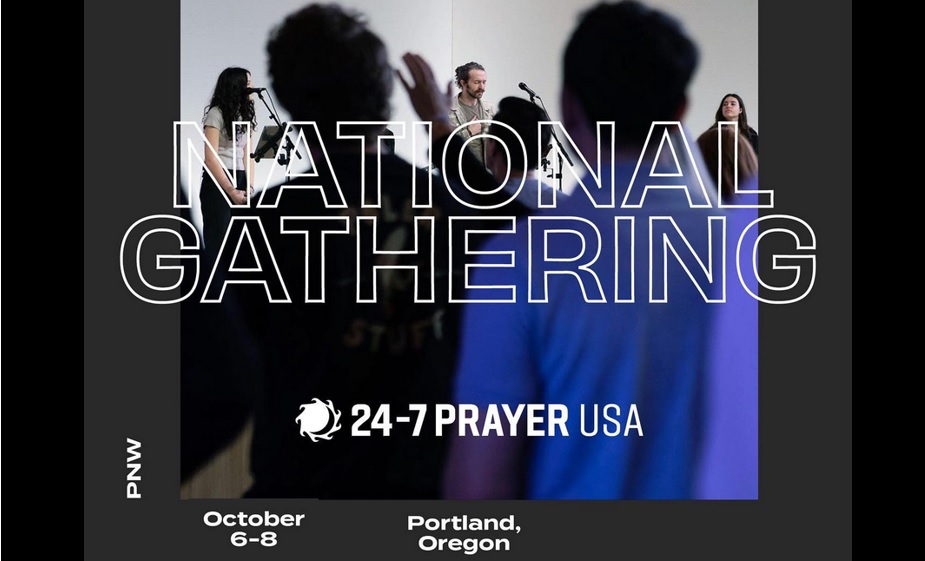 By Marketplace Catalyst,
We are excited to announce our 24-7 Prayer USA National Gathering coming this year to Portland, Oregon! WATCH PROMO VIDEO
Gather with us for a weekend of prayer, worship, learning from Scripture, and responding to the Spirit.
We will enjoy a time as family from across the US to remember our identity as a people of prayer, mission, and justice and begin a new chapter in the same wild, adventurous, faith-filled story.
Thu, Oct 6th
6-8:30 PM (Doors Open 5:30 PM)
Session 1: The Why, What, & How of 24-7 Prayer with Pete Greig
Fri, Oct 7th
9-10:30 AM (Doors Open 8:30 AM)
Session 2: A House of Prayer for All Nations with Tim Mackie
11 AM-12:30 PM
Session 3: Prayer Fuels Mission & Justice with Christine Caine and JT Thomas
2:30-3:30 PM
Breakout 1
4-5 PM
Breakout 2
7-9 PM (Doors Open 6:30 PM)
Session 4: Recovering an Early Church Prayer Rhythm with Tyler Staton
Sat, Oct 8th
8-8:45 AM (Doors Open 7:30 AM)
Order of the Mustard Seed Ceremony
9:30-11:30 AM
Session 5: Personal Renewal Leads to Corporate Renewal with Pete Greig, Rick McKinley, & Tyler Staton
12-1 PM
Q&A: Joining 24-7 Prayer USA
Fees/Admission
$100 In Person, $20 Online
Location
Bridgetown Church
2120 NE Tillamook St
Portland, OR 97212