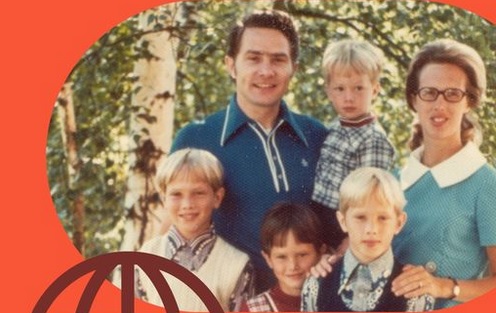 By Luis Palau Ministries,
Oregon headquartered organization
Who am I, Kevin Palau, president of the Luis Palau Association, when Luis Palau is not here with us? The good news is that God gives us the answer very clearly in Scripture. I am a beloved son, a beloved child empowered by the Holy Spirit. As Jesus was baptized, He received this clear confirmation of His status from the Father. At that moment heaven was opened and He saw the Spirit of God descending like a dove. And a voice from heaven said, "This is my Son, whom I love. With him, I am well pleased." These words of the Father came to Jesus before He had done anything. We want to minister from our identity, not to try to earn our identity.
During one of my last visits with Dad, I hugged him tight and whispered, "I love you so much. You were the best dad." And he replied, "I love you, Kevin. I'm so proud of you." We heard it from Dad all the time. And once he came down with cancer, every interaction any of us had with him contained some variation of those words. And isn't that what we all so long to hear?
Isn't it the lack of it that leaves so many discouraged, anxious, and insecure?
When Dad lost his own father at 10 years old, God became his father in a very real sense. His peace, confidence, and boldness came from knowing that he was fully loved. From that deep daily walk with the Lord and from the knowledge that "Christ lives in me," by the Holy Spirit. Jesus heard that voice from Heaven say, "You are my beloved Son, with You, I am well pleased," and Dad heard that voice of love from his heavenly Father, day after day. When Jesus died on the cross and was raised from the dead as the ultimate sign of God's love for the world He'd created, the news went out into the world. Dad heard that same news 2000 years later and got just as excited as if he was there when it happened. He shared that news with everyone he could, and they felt the love of Jesus that he experienced. Dad loved us because he was loved. He loved everyone around the world as if they were his family. And he loved his family as if we were the whole world.
So who am I?
A beloved son empowered by the Holy Spirit, and that is exactly who each of us is.