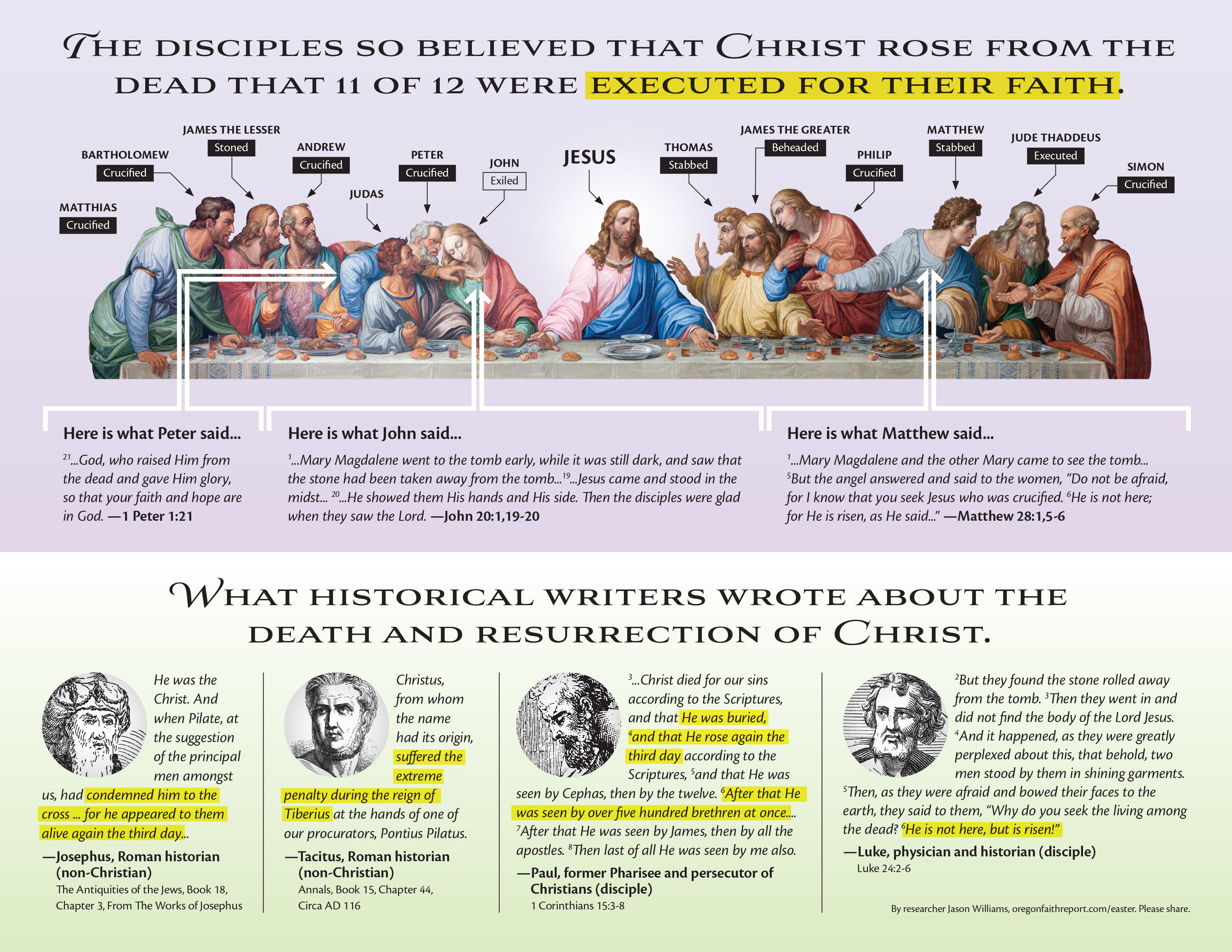 By Jason Williams
Writer, researcher
There is a lot of fascinating accounts in history on the life, death and resurrection of Jesus Christ.
It is long overdue to put many of them into a single one-page document so people can easily see what people said, who said it, and where they said it so they can get more information.  Click on the photo for a higher resolution.
Please share and enjoy.