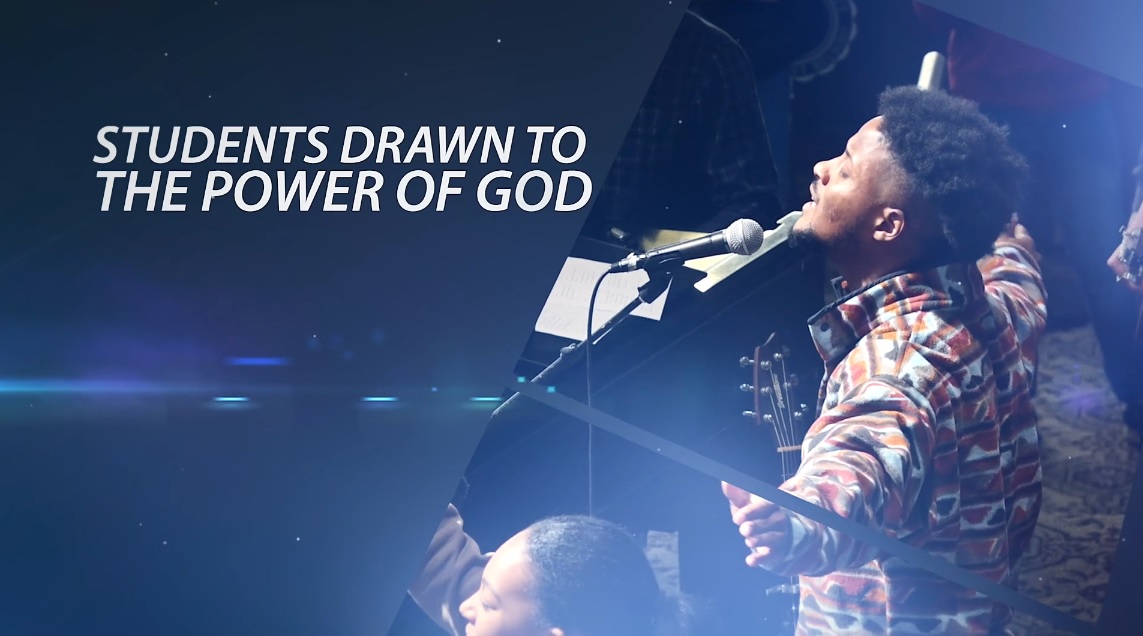 By RedeemTV,
RedeemTV, a subsidiary of Christian History Institute and Vision Video located in Worcester, PA, announces the release of a new documentary Asbury Revival: Desperate for More, which documents the events of the Asbury University Christian Revival on Feb 8, 2023, that continued for 16 days.
Redeem TV and 1 Voice Films' production team was there during the outpouring and captured the behind the-scenes moments of "What the Holy Spirit was doing," reported directly from students, staff, university administrators, and participants.
"Being in Wilmer KY at Asbury in the middle of the outpouring was one of the highlights of my life and film making career. I prayed to be involved with revival for years and suddenly I found myself in the middle of a great work with the Holy Spirit all around me. It's hard to give it words but I knew that God was present in a way I never felt before." – Chris Rogers, Producer
Asbury Revival: Desperate for More
Watch Trailer             Watch FREE
The outpouring drew people to Asbury University in Wilmore KY from all over the US and the entire world to including Brazil the Philippines and Singapore to name a few. What the Holy Spirit started at Asbury spread to Lee University, Samford University, Baylor University, Cedarville University, Texas A&M, Oklahoma Baptist University, Louisiana State University, Regent University, Indiana Wesleyan and in total over 30 other college campuses. It has spread to other parts of the world including Korea and the Philippines and continues in pockets as we complete the edit on this documentary.
Christian History Institute is a non-profit organization that provides Christian history resources and self-study material at low or no cost. Based out of Worcester, PA, CHI was founded in 1982 by Dr. A. Kenneth Curtis to share the lively history of the faith.
RedeemTV is a FREE, donor supported, Christian streaming platform with over   250,000 subscribers. Streaming more than 5,000 videos, it provides family friendly  content while continuing to spread the message of Jesus.
Vision Video, now a ministry of Christian History Institute, produces and distributes films via television, Video on Demand and DVD all over the world.
1 Voice Films is an independent film company founded in 2002 and based in Burke, Virginia, outside of Washington, D.C. We create films that are entertaining while presenting a message of truth and hope. Our films present life-changing principles and spiritually rich true stories of personal triumph in the midst of adversity, encouraging people in their everyday lives. Our primary purpose in everything we do is to glorify God, and to inspire audiences to seek out a personal relationship with Him through Jesus Christ.
Stream FREE on RedeemTV
Find us on Facebook
Follow us on Instagram