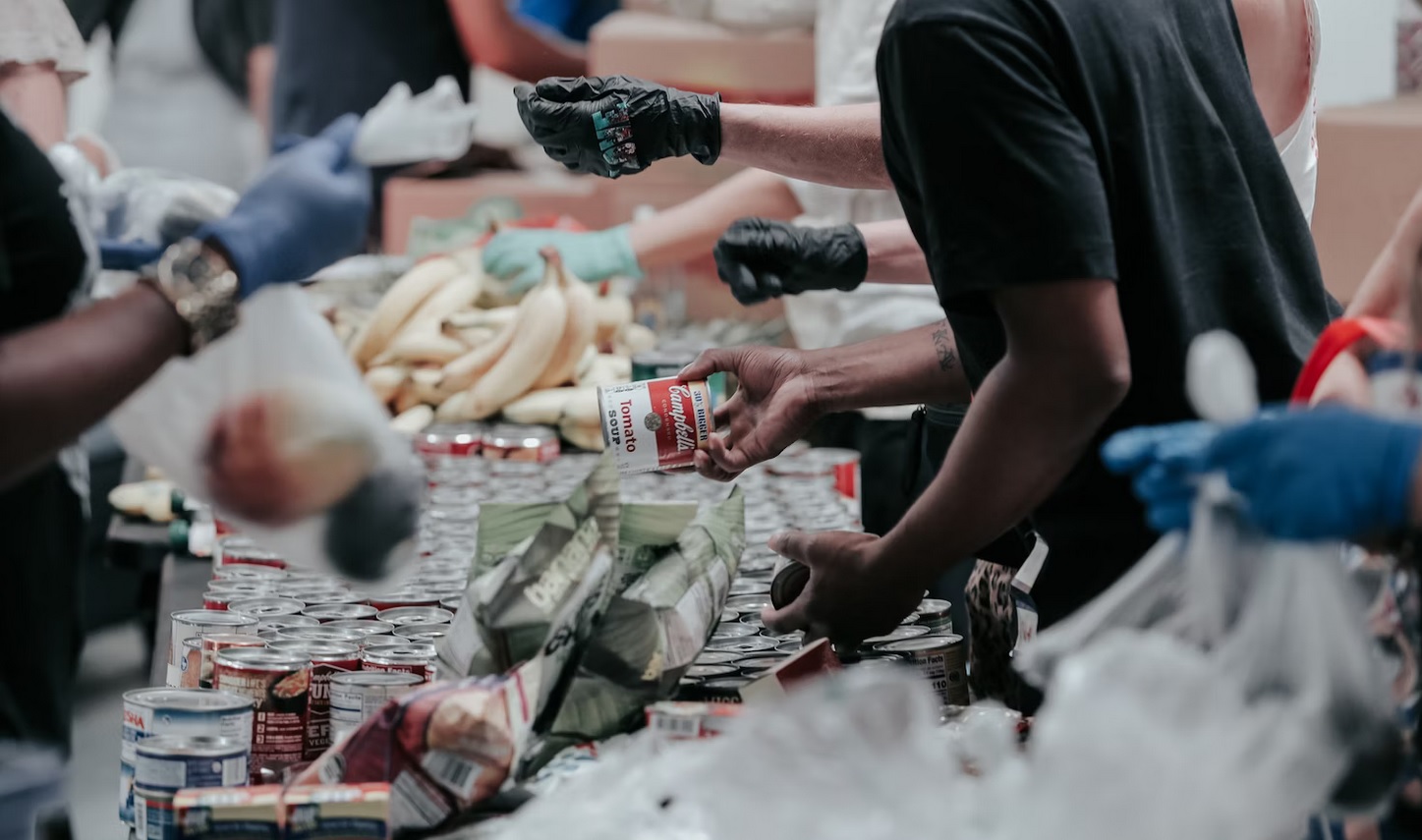 Congresswoman Suzanne Bonamici (D-OR)
Press Release,
Congresswoman Suzanne Bonamici (D-OR) and Congresswoman Kim Schrier, M.D. (D-WA) introduced a bill to address infrastructure needs for food banks and other emergency food organizations that serve vulnerable Americans.
The Supporting Transportation Organization and Refrigeration Expansion (STORE) Act would improve The Emergency Food Assistance Program's (TEFAP) Infrastructure Grant program to better support food banks, soup kitchens, and food pantries serving rural communities. It would also provide additional resources for infrastructure and outreach to underserved communities, including low-income and Tribal communities.
"We provided resources for food bank infrastructure and outreach capacity in the American Rescue Plan, but food banks across Oregon and the country still have unmet capital improvement needs," said Congresswoman Suzanne Bonamici. "In my conversations with food banks across NW Oregon, I've heard about the need to upgrade refrigerators and freezers to add cold storage capacity that would allow for food banks to distribute more fresh and healthy produce while reducing waste. I'm introducing the STORE Act with my colleague, Congresswoman Schrier, to help food banks better serve our communities and address food insecurity."
"I'm proud to join Rep. Bonamici in the introduction of the STORE Act to strengthen the infrastructure support for food banks in Central Washington and beyond," said Congresswoman Kim Schrier, M.D. "This bill works in tandem with The Expanding Access to (EAT) Healthy Foods from Local Farmers Act we introduced earlier this year, seeking to improve TEFAP and put more emphasis on procuring produce from local farmers. This bill compliments TEFAP by funding refrigeration and transportation of fresh and frozen foods. If enacted, this bill will be a huge win for our communities battle against food insecurity and a win for our farmers."
The legislation is supported by Feeding America and MAZON: A Jewish Response to Hunger.
"The Emergency Food Assistance Program, or TEFAP, moves nutritious food from U.S. farms to local food banks to families facing hunger," said Vince Hall, Chief Government Relations Officer at Feeding America. "But food banks are often left to fill the gap in funding for the hefty costs of storing and distributing these foods. In fiscal year 2022, the funds provided by Congress covered, on average, only 34% of the total projected cost for Feeding America food banks to store and distribute TEFAP foods. The STORE Act, introduced by Reps. Bonamici and Schrier, would help food banks offset the rising costs of refrigeration and fuel to distribute food throughout their local communities, especially rural and under-resourced communities. Strengthening TEFAP is a win-win for people experiencing food insecurity, food banks and farmers. We urge Congress to help ensure food banks have the infrastructure and resources they need by including this important legislation in the final 2023 Farm Bill."
TEFAP provides direct support to emergency food organizations, including federally purchased foods and administrative funding. Within TEFAP, the Emergency Food Program Infrastructure Grants program is intended to bolster the capacity of food banks located in underserved communities, primarily rural areas, to serve those who most need access to food. Despite this serious need for assistance, TEFAP Emergency Food Program Infrastructure Grants have not been fully funded for several years.
To combat hunger and address overdue infrastructure needs, the STORE Act would:
Update the TEFAP Infrastructure Grants program through Fiscal Year 2028 and increase annual funding by $10 million;
Include mobile and home delivery options and assessments of outreach activities as allowable activities;
Align the structure of the TEFAP Infrastructure Grants program with the TEFAP Reach and Resiliency Initiative by distributing funds through state TEFAP agencies;
Direct USDA to issue a report on cold storage needs for all emergency food organizations nationally; and,
Provide that Tribal, remote, and low-income communities get preference in distributing this funding.
A summary of the bill can be found here, and the bill text is available here.
As a member of the Congressional Hunger Caucus, Congresswoman Bonamici has long supported evidence-based solutions to end hunger, expand access to nutritious foods, and bolster our nation's food system. Bonamici and Schrier also introduced the Expanding Access to (EAT) Healthy Foods from Local Farmers Act, which would provide additional funding and flexibility for the TEFAP Farm to Food Bank program. Food banks are on the frontline in the fight to end hunger, but often lack the funding to make significant infrastructure upgrades. Fully funding TEFAP, which supports local food banks, is one of the recommendations in the report Congresswoman Bonamici submitted to the 2022 White House Conference on Hunger, Nutrition, and Health.