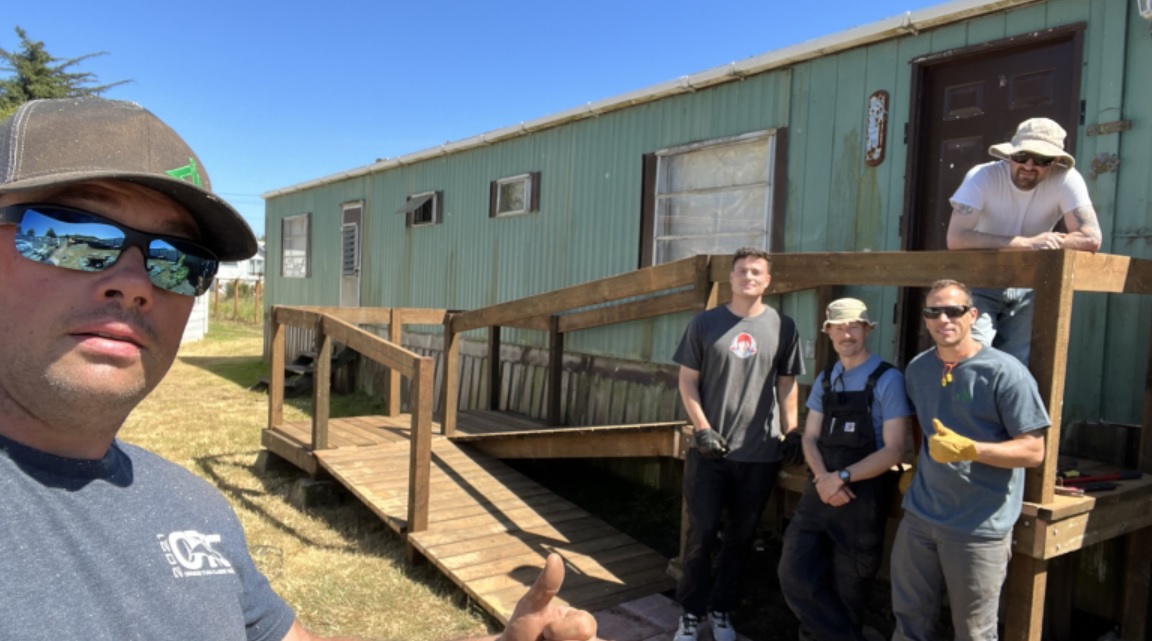 Below is an excerpt from an exceptional article from Church of God Ministries
"Christmas in July: Oregon Church Spreads Cheer at this Time of Year"
By Carl Stagner,
Church of God Ministries website
"Neither Hobby Lobby nor Hallmark came up with it, and it doesn't have anything to do with popular Bing Crosby songs, hot and humid summertime daydreams of frosted windowpanes, or even gifts wrapped in pretty paper and colorful bows. Christmas in July, based in Reedsport, Oregon, is "a group of local volunteers helping our neighbors with minor home repair projects, including landscape cleanup, yard debris removal, drywall repair, gutter cleaning, siding repair, and door replacement." Operating through Reedsport Church of God, the organization is made up of willing hearts across the community, dedicated to making their hometown a better place to live.
"A large portion of our church either is in leadership with Christmas in July or volunteers on some level," Pastor Justin Linseisen explains. "Our church is the umbrella 501c3 for Christmas in July. Although it funnels through our church, Christmas in July is made up of community members, some connected to our church, some connected to other churches in town, and still others not connected to a church at all. I believe that Christmas in July is a wonderful picture of the body of Christ coming together in unity for the betterment of the place and people God has planted us in. The ministry is more than a provocative name; it symbolizes an effort of peace and goodwill to all, regardless of the season. Too often, neighbors remain in need of a helping hand while those who could do something are simply unaware of the problem. "
Follow thefull  article here.