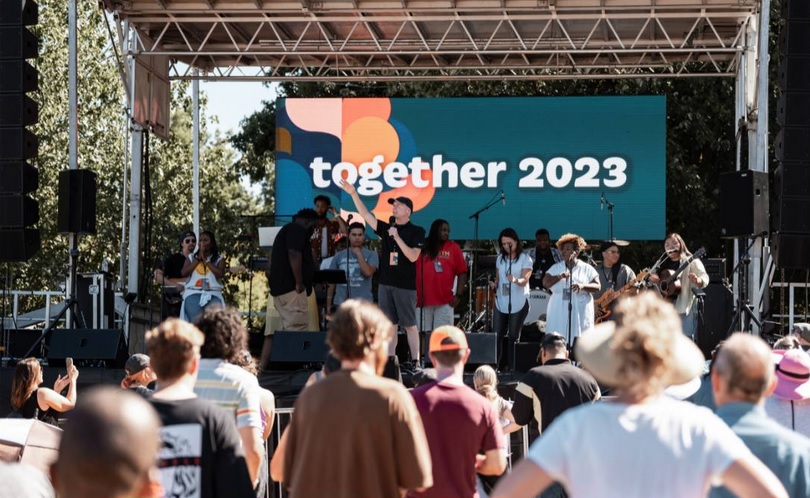 By Luis Palau Association
Oregon based-ministry
Rejoice with us — God has been moving in Portland this summer!
Churches throughout the region have been banding together to show the Portland metro area the overwhelming love of Jesus. Can you imagine it? Portland… saturated with believers… united together to serve those in need while praying for the city and worshipping our great God.
Over 130 churches came together to say "Yes!" to serve and pray for the metro area in strategic ways. These efforts culminated in a worship gathering on the Portland Waterfront on July 23, 2023.
Over 1,200 people gathered in unity to worship and praise God for all He has done and continues to do in our region. There were lawn games, local food trucks, and worship by local worship leaders with special guest, Matt Redman! Andrew and Wendy both shared a message of hope with the crowd, and many people responded to the Gospel. And this is just the beginning! Let's pray for God to move in Portland and in cities around the world.