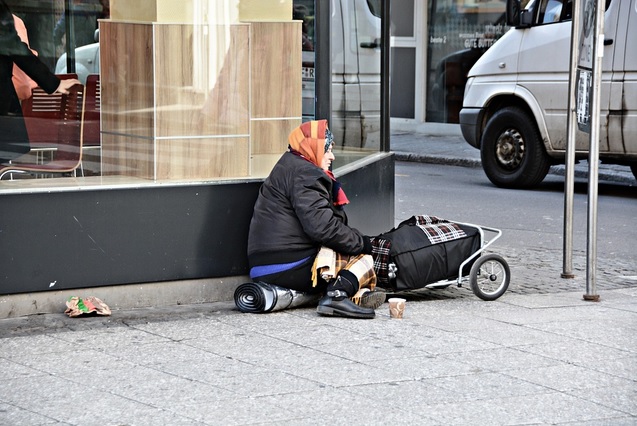 By Oregon Congresswoman Lori Chavez-DeRemer
Press Release,
Chavez-DeRemer Unveils Bipartisan Homelessness Bill Expanding Mental Health, Substance Abuse Care
DIRECT Care for the Homeless Act creates pilot program to expand street medicine services
Reps. Lori Chavez-DeRemer (OR-05) and Summer Lee (PA-12) introduced the bipartisan DIRECT Care for the Homeless Act. The new proposal, which comes as homelessness continues to rise across the United States at a record-setting rate, requires the Department of Health and Human Services (HHS) to create a pilot program that would help provide health care services directly to homeless individuals across the U.S.
"To tackle the homelessness crisis, I believe we need to take a different approach that breaks up the never-ending cycle of substance abuse, mental illness, and poverty. Unfortunately, we have failed to provide homeless individuals with the accessible and affordable health care treatment they need, with Oregon ranking last in addiction treatment accessibility. The bipartisan Direct Care for the Homeless Act would take overdue action to provide care directly to the homeless, ultimately helping them transition into safe and stable housing. This crisis is impacting communities across Oregon and around the country. I'd like to thank Congresswoman Lee for joining this bipartisan, nationwide effort to address the homelessness crisis," Chavez-DeRemer said.
"In the country with the most billionaires on earth, every person deserves access to safe and stable housing. Yet, at a time when housing costs are soaring in Western PA and across the country, almost all of us are just one crisis away from falling into the vicious cycle of homelessness, mental illness, substance use, and poverty–without access to health care treatment. We need to break this cycle. I'm proud to join Congresswoman Chavez-DeRemer to introduce the DIRECT Care for the Homeless Act, bipartisan legislation that will take us one step closer to housing justice and health care justice by providing unhoused individuals the direct care they need to transition into safe and stable housing. Just like housing is a determinant of health, access to healthcare – especially mental health care – is a determinant of housing," Lee said.
DIRECT  Care for the Homeless Act Receives Broad Support from Community Organizations and Street Medicine Professionals
The bipartisan proposal has been endorsed by LoveOne, the Oregon Coalition of Police and Sheriffs (ORCOPS), Central Oregon Veterans Outreach (COVO), the Street Medicine Institute (SMI), Central City Concern, and the Keck School of Medicine of University of Southern California (USC) Street Medicine.
"The immediate needs of the folks we work with are most frequently centered in medical, mental health and substance use. When we have a system that provides sustained access to healthcare that includes these components, in addition to safe and stable housing, I firmly believe we will begin to see more collective measurable progress as well as longer term positive outcomes affecting future generations. As much as I wish there was a simple solution, the reality is that this is a complex issue that requires individualized solutions and the DIRECT Care for the Homeless Act addresses a key component of the crisis," said LoveOne Executive Director Brandi Johnson.
"The Street Medicine Institute proudly supports the DIRECT Care for the Homeless Act. Street Medicine is an essential resource that provides direct care to individuals experiencing rough-sleeping homelessness on their own terms and in their own spaces. The DIRECT Care for the Homeless Act's goals align with the Street Medicine Institute's core values of solidarity, authenticity, transformative disruption, and fostering a healing community. This Act is a historic step towards providing critical support for rough-sleeping homeless communities, and we hope it will inspire a shift in the healthcare industry to redesign care models for this socially marginalized and highly vulnerable population," said Street Medicine Institute Board Chair Steve Perry.
"We applaud this landmark street medicine legislation which begins the process of bringing reality based healthcare to our rough sleeping citizens. Healthcare is essential and when some are excluded we all suffer. This bill will bring street medicine into public awareness, support associated medical education and help build a framework to break cycles of homelessness," said Dr. Jim Withers, founder of the Street Medicine Institute.
"Many cities across the West Coast and throughout Oregon are struggling to knit together a public safety response to the many crises we face system wide. We need to focus on partnership and the DIRECT Care for the Homeless Act is a bi-partisan effort to encourage a new generation of public servants to join the effort. ORCOPS supports this and any multi-disciplinary platform to help restore our communities," said Oregon Coalition of Police and Sheriffs President Aaron Schmautz.
"CCC is pleased to support this bipartisan led DIRECT Care for the Homeless Act," said Dr. Andy Mendenhall, President and CEO of Central City Concern. "As part of CCC's work, we know pursuing policies that grow an "any door" continuum of care in housing, healthcare, recovery and wrap around support will drive housing retention and positive clinical outcomes for those we serve. This act pilots an effort to secure federal funding investments in mobile medical services that can reach our nation's most vulnerable populations."
"The University of Southern California (USC) and the Keck School of Medicine helped to craft this historic bipartisan legislation and are happy to support this bill which furthers best practices in addressing health care needs of our unhoused populations. Street medicine programs provide critical access to health care for people who are experiencing homelessness by allowing medical professionals to treat them in their lived environment. We thank Rep. Chavez-DeRemer for her leadership on this issue and we look forward to the expansion of street medicine programs nationwide," said Brett Feldman, PA-C, Director, USC Street Medicine.

Background on the DIRECT Care for the Homeless Act
Federal data shows Oregon's homeless population is growing at one of the fastest rates in the nation, jumping 23 percent from 2020 to 2022. Last year, at least 18,000 people were homeless in Oregon on a single night – and advocates argue this number likely underestimates the true total. Many of these individuals, approximately one out of three, face substance abuse or mental health disorders that go untreated in part due to a lack of accessible, affordable health care options.
Street medicine providers fill this gap in care by going directly to patients – providing care on the streets, in encampments, and any place homeless individuals live. Streamlining access to dual-diagnosis care, or care for both substance abuse and mental health disorders, will help homeless individuals take the first step to transitioning off the streets and into safe and stable housing.
To that end, the bipartisan DIRECT Care for the Homeless Act:
Creates a four-year pilot program within HHS, which expands street medicine access for the unsheltered homeless individuals;
Applies to cities or counties that have 150 unsheltered homeless individuals per 100,000 residents, as determined by the Department of Housing and Urban Development (HUD);
Prohibits providers within the program from being reimbursed for supervising the consumption of Schedule I drugs, including fentanyl, cocaine, and methamphetamine;
Incentivizes workers to join the field by expanding Public Service Loan Forgiveness eligibility to community service officers and making medical students pursuing street medicine eligible for a pause on their student loan payments without accruing interest;
Requires the Government Accountability Office (GAO) to publish a study analyzing the effectiveness of the program; and
Includes provisions to improve safety and expand resources available at homeless shelters.