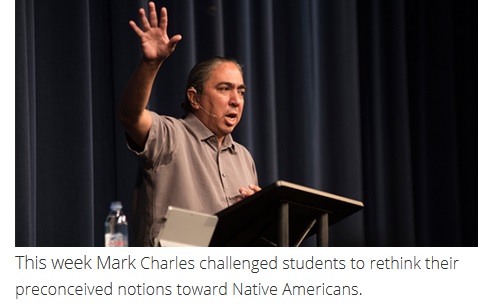 From Corban College, Salem

Mark Charles, an advocate for legislative Native American rights, visited students and faculty. Charles challenged and encouraged students to rethink their preconceived notions toward Native Americans.

"We don't know what justice looks like when everything we have access to is tarnished," he said.

Additionally, he shared about U.S. historical relations with tribal members and commented the "Constitution is systemically racist." Currently Charles is leading a project to host a public reading of the 2010 Department of Defense Appropriations bill (H.R. 3326) in front of the US Capitol in Washington DC.  He is doing so because this bill contains an "Apology to the native peoples of the United States" and was not publicized by the White House or by Congress.