February 29, 2016 --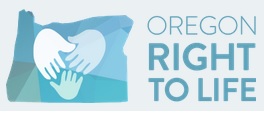 From Oregon Right to Life,
During this legislative session we have been battling on several fronts against an undercover effort that could take health care decisions out of your hands.
We've been telling people for years to protect themselves in case they become incapacitated at the end of life or are unable to make decisions for themselves. The best way that can be done is by appointing a trusted person to make those decisions if necessary and that requires filling out a portion of the Oregon advance directive document.
Read the full article and discuss it »