September 30, 2009 --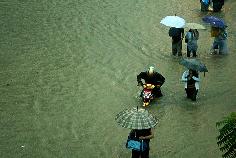 Medical Teams International Helps Filipino Typhoon Survivors
Portland, Ore.,
More than 500,000 people are homeless and at least 141 people are confirmed dead since Typhoon Ketsana roared across the Philippines this past weekend. Medical Teams International is accepting cash contributions now to help.  "We have medicines on the way to the scene and are in touch with two of our Global Relief Alliance partners who are responding in the field. 
Read the full article and discuss it »